Quick Details
Issuing Bank
Card Network
Rewards Earned
Annual Fee
Authorized User Fee
Currency Conversion Fee
Income Requirements
Rewards Rate Details
The Qantas AMEX Discovery Card has one bonus category which is spending with Qantas. There's no limit to the amount of bonus points you can earn spending with Qantas and no limit to the amount of points you can earn with the card overall.
1.75x Qantas Products & Services

This includes:

Qantas passenger flights with a QF flight number purchased directly from Qantas.com.au
Qantas Frequent Flyer and Qantas Club membership joining and/or annual fees

0.75x Everything Else

*Purchases made at government bodies in Australia will earn you 0.5 Qantas Points per $1 spent.
Perks & Benefits
The Qantas AMEX Discovery Card's primary benefit is purchase protection.
Purchase Protections

Purchase Protection
Refund Protection
Rewards Calculator
You can use the rewards calculator to calculate how many points, miles, or cash back you can earn based on your spend per category. This calculator will also give you the dollar value of the card based on the value of the rewards earned and how much each benefit is worth to you, minus the annual fees. You can click the Compare A Card button to compare this card side by side any other card featured on the site within the same calculator.
All category spend entered in the primary card's column (first column when comparing cards) will carry over to all credit card calculators on the site. This means you will not have to re-enter the same information again and again when browsing during the session.
The Qantas American Express Discovery Card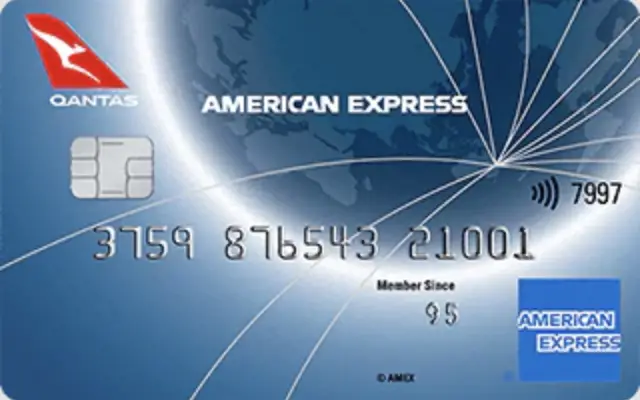 Intro Bonus
View Issuer's Website
Rewards Rate
1.75X
Earn 1.75 Qantas Points per $1 spent on eligible Qantas products and services
0.75X
Earn 0.75 Qantas Points per $1 spent on all other purchases excluding government bodies in Australia
0.5X
Earn 0.5 Qantas Points per $1 spent on government bodies in Australia
Main Card Highlights
Boost your Qantas Points balance further with Additional Cards for family and friends. Add up to 4 Cards at no additional fee, and the points earned will be credited to your Account
Enjoy uncapped Qantas Points earning potential with no limit on the number of Qantas Points you can earn
Redeem your points for Classic Flight Rewards with Qantas and their participating partner airlines, and use them for flights to over 1,000 destinations worldwide
Annual Income Requirement: $35,000 or more.
Authorized User Fee
$0 (Up to 4)
Currency Conversion Fee
3%