AMEX Cash Back Calculators
AMEX cash back calculators for the SimplyCash cards. Calculate cash back and card value based on spend, benefits, and fees. Compare against top cards.
Program Details
American Express is an American multinational financial services corporation based out of New York, New York, United States. They are most known worldwide for their Membership Rewards Program, but they also offer cash back credit cards as well as co-branded credit cards for Aeroplan, AIR MILES, and Marriott.
Credit Card Rewards Calculators
The AMEX Cash Back Credit Card Calculators will calculate how much cash back you can earn based on your monthly/yearly spend across categories. Each calculator will also output the cash value of the card based on your spend, how much you value the benefits of each card, and any annual fees the card may have.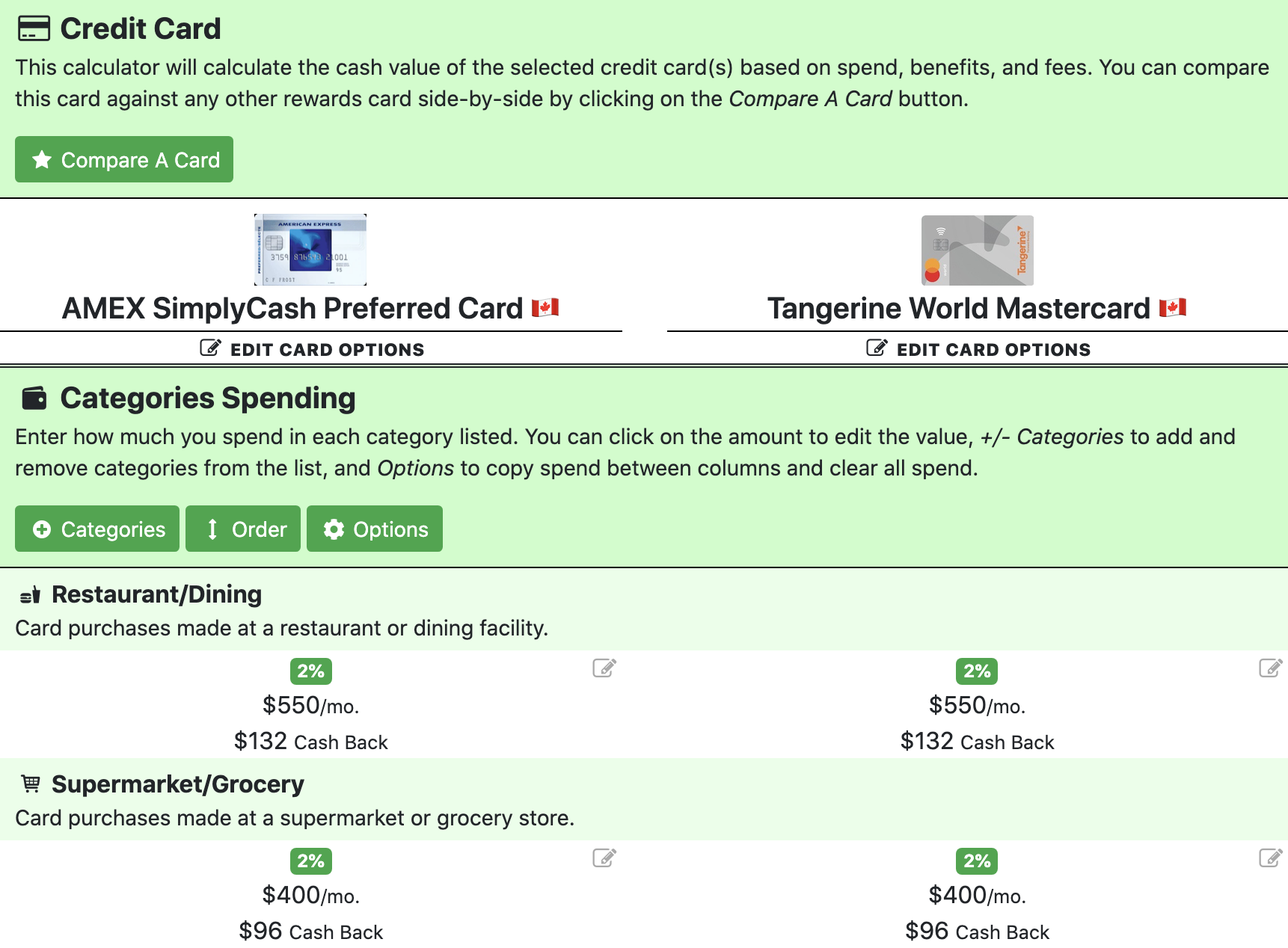 You can compare the results side by side any credit cards featured on the site to find out which earns you the most rewards and the best return. All spend entered (primary/first column only) will carry over to all credit card calculators on the website.
AMEX Cash Back Credit Card Calculators
American Express offers two flat rate cash back credit cards. The AMEX SimplyCash Preferred Card offers 2% cash back on all purchases and features great travel and purchase insurance while the no-annual fee AMEX SimplyCash Card offers a lower 1.25% cash back on all purchases and features purchase insurance.
Other Articles
Additional news, articles, calculators, or other information that you may want to know about.
Outside Links
---