Rogers Cash Back Calculators
Calculate total cash back based on spend for Rogers Bank credit cards and compare against top travel cards side by side.
Program Details
Rogers Bank is a Canadian financial services company owned by Rogers Communications which is headquartered out of Toronto, Ontario, Canada. They offer several cash back credit cards to those living in Canada.
Credit Card Rewards Calculators
The Rogers Cash Back Calculators will calculate how much cash back you can earn based on your monthly/yearly spend across categories. Each calculator will also output the cash value of the card based on your spend, how much you value the benefits of each card, and any annual fees the card may have.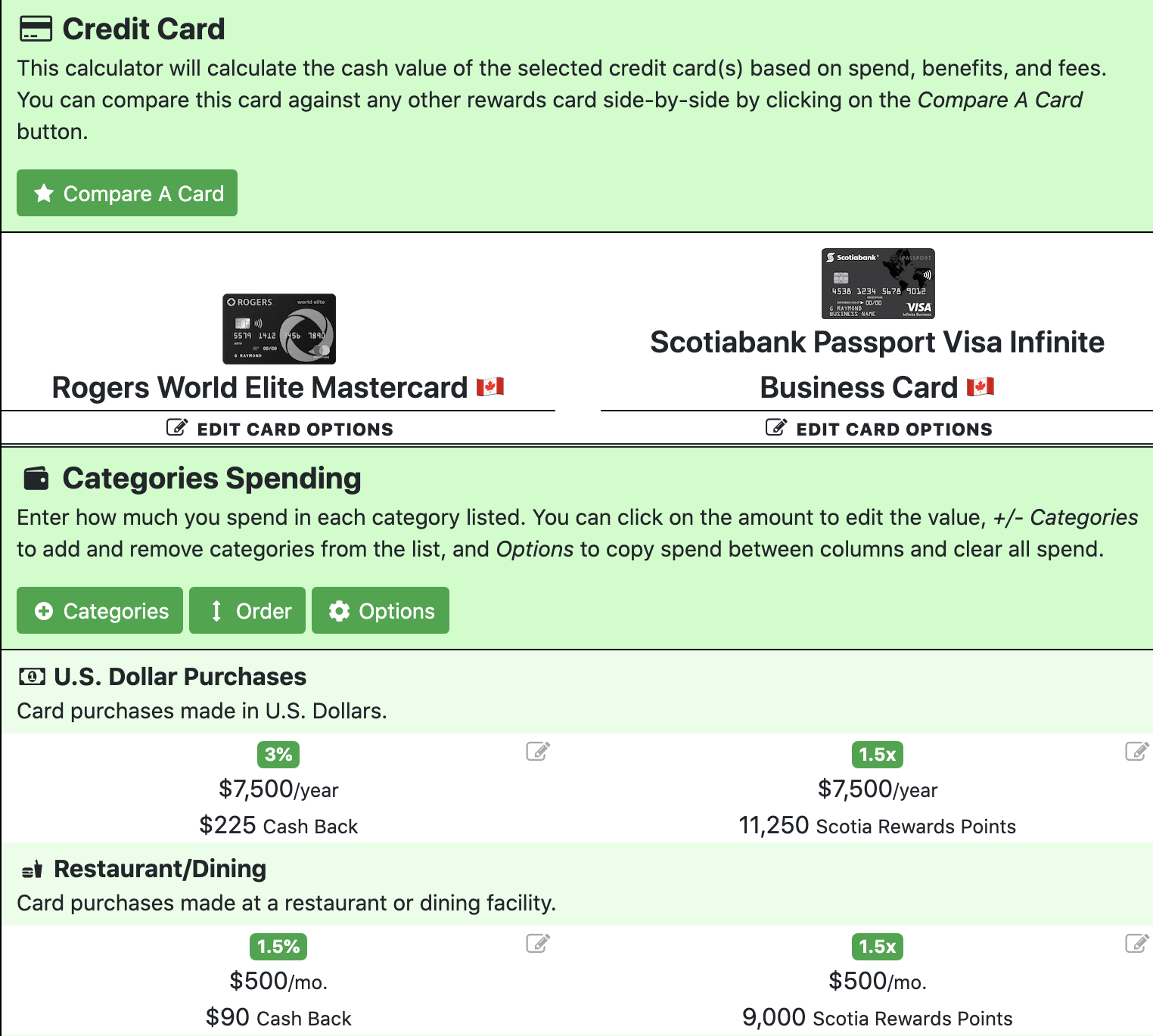 You can compare the results side by side any credit cards featured on the site to find out which earns you the most rewards and the best return. All spend entered (primary/first column only) will carry over to all credit card calculators on the website.
Rogers Cash Back Credit Card Calculators
Rogers Bank offers three cash back credit cards. The Rogers World Elite Mastercard is a great cash back card for earning 1.5% cash back on all purchases and 0.5% cash back on U.S. Dollar purchases (3% back, but has a 2.5% foreign currency conversion fee) while providing great travel and purchase insurance. The Rogers Platinum Mastercard is the same as the World Elite version minus all the benefits. Lastly, the Fido Mastercard earns a great 1.5% return on recurring bill payments (including your Fido Bill) and provides a flat 1% return on all other purchases.
Other Articles
Additional news, articles, calculators, or other information that you may want to know about.
Outside Links
---