Simplii Financial Cash Back Calculators
Cash back calculators for Simplii Financial credit cards. Calculate total cash back and card value. Compare side by side top rewards programs.
Program Details
Simplii Financial is a direct banking brand of CIBC. They offer the Simplii Financial Cash Back Visa as their only rewards card.
Credit Card Rewards Calculators
The Simplii Financial Credit Card Calculators will calculate how much cash back you can earn based on your monthly/yearly spend across categories. Each calculator will also output the cash value of the card based on your spend, how much you value the benefits of each card, and any annual fees the card may have.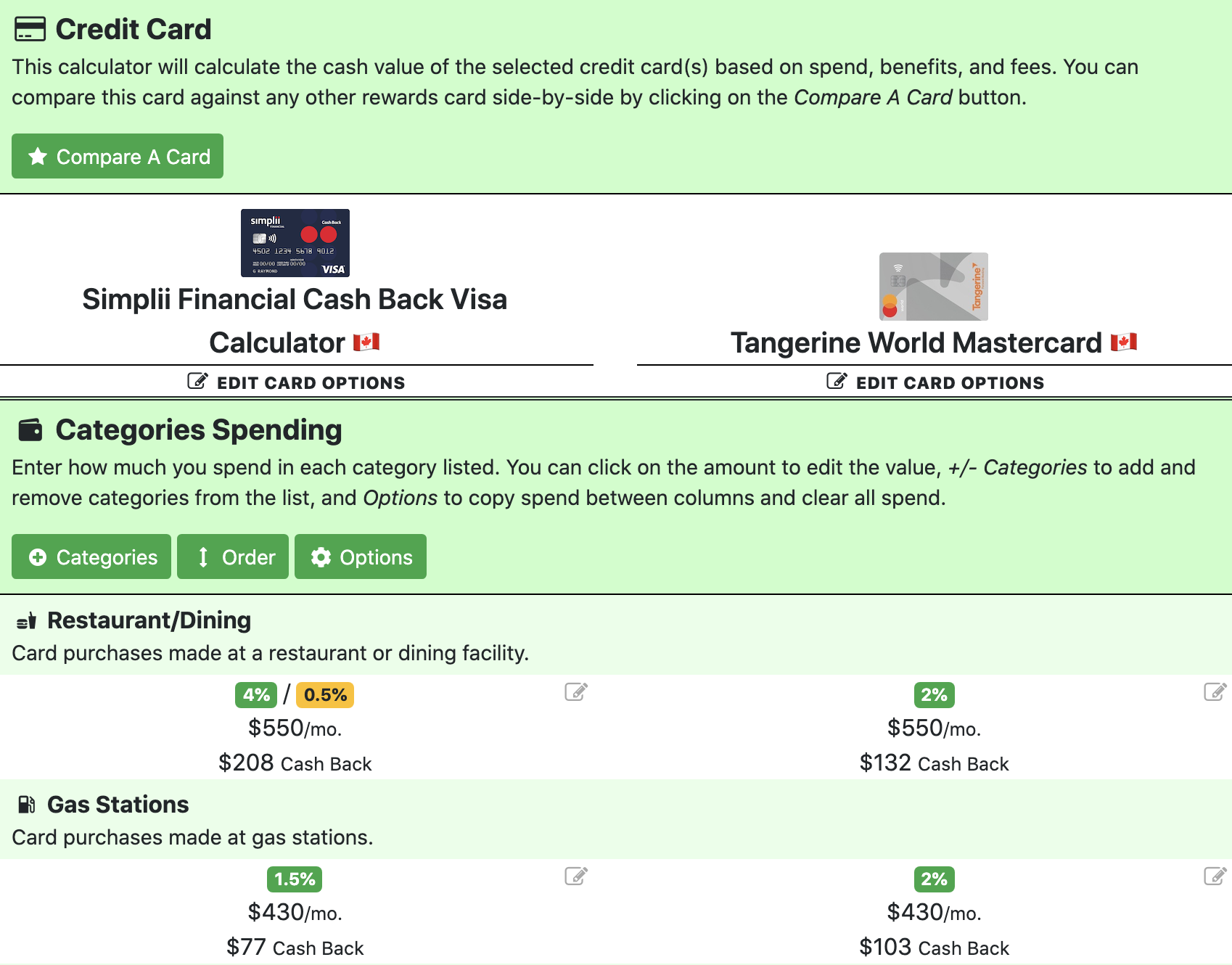 You can compare the results side by side any credit cards featured on the site to find out which earns you the most rewards and the best return. All spend entered (primary/first column only) will carry over to all credit card calculators on the website.
Simplii Financial Credit Card Calculators
Simplii Financial offers one credit card called the Cash Back Visa. It offers a very nice 4% back on restaurant and dining purchases along with 1.5% cash back across several other everyday categories. The card has no annual fee which makes it a great cash back card overall.
Redeeming Rewards & Cash Value
All cash back earned with the Simplii Financial Cash Back Visa Card is given back to you as a one-time annual credit on your December statement. This means you'll only receive your rewards once per year which consists of all cash back earned since January 1st or when you opened your credit card account.
Other Articles
Additional news, articles, calculators, or other information that you may want to know about.
Outside Links
---