Marriott Bonvoy AMEX Card Calculator
Calculate how many Marriott Bonvoy Points you can earn with the Marriott Bonvoy AMEX Card based on your spend and compare against top rewards cards.
---
The Marriott Bonvoy AMEX Card offers a great return on Marriott spend and also provides a range of benefits including annual nights towards elite status, a free night annually, and complimentary Marriott Silver Status. The card also provides some solid travel and shopping coverage as well as access to AMEX's usual suite of standard benefits.
Bonus Categories
The Marriott Bonvoy AMEX Card has one bonus category which is purchases at Marriott properties. There's no limit to the amount of bonus Marriott Bonvoy Points you can earn and no limit to the amount of Marriott Bonvoy Points you can earn with the card overall.
5x Marriott

Applies to paying for hotel stays directly with Marriott and making on-property/site purchases that are categorized as being Marriott (such as a Marriott owned coffee shop or general store).

2x Non-Category
Perks & Benefits
The Marriott Bonvoy AMEX Card has a handful of useful benefits that are useful for those who enjoy staying at Marriott properties including elite nights towards elite status and an annual free night.
15 Elite Nights
Marriott Silver Elite Status

Granted automatically due to the 15 Elite Night credits offered on the card; Silver requires 10 elite nights.

Spend To Marriott Gold Status
Annual 35,000-Point Free Night Award

Received annually around card anniversary date.
Free night can be used at any hotel that costs 35,000 points or less at the time of booking.
Free nights can be stacked with free nights earned with other Marriott credit cards.

AMEX Invites
Travel and Purchase Coverage

Travel Emergency Assistance
Travel Accident Insurance
Car Rental Theft and Damage Insurance
Flight Delay Insurance
Baggage Delay Insurance
Lost or Stolen Baggage Insurance
Hotel Burglary Insurance
Buyer's Assurance Protection Plan
Purchase Protection Plan
Sign Up Bonus (SUB)
The standard sign up bonus for the Marriott Bonvoy AMEX Card is 50,000 bonus Marriott Bonvoy Points after spending $1,500 on the card within the first 3 months of card membership.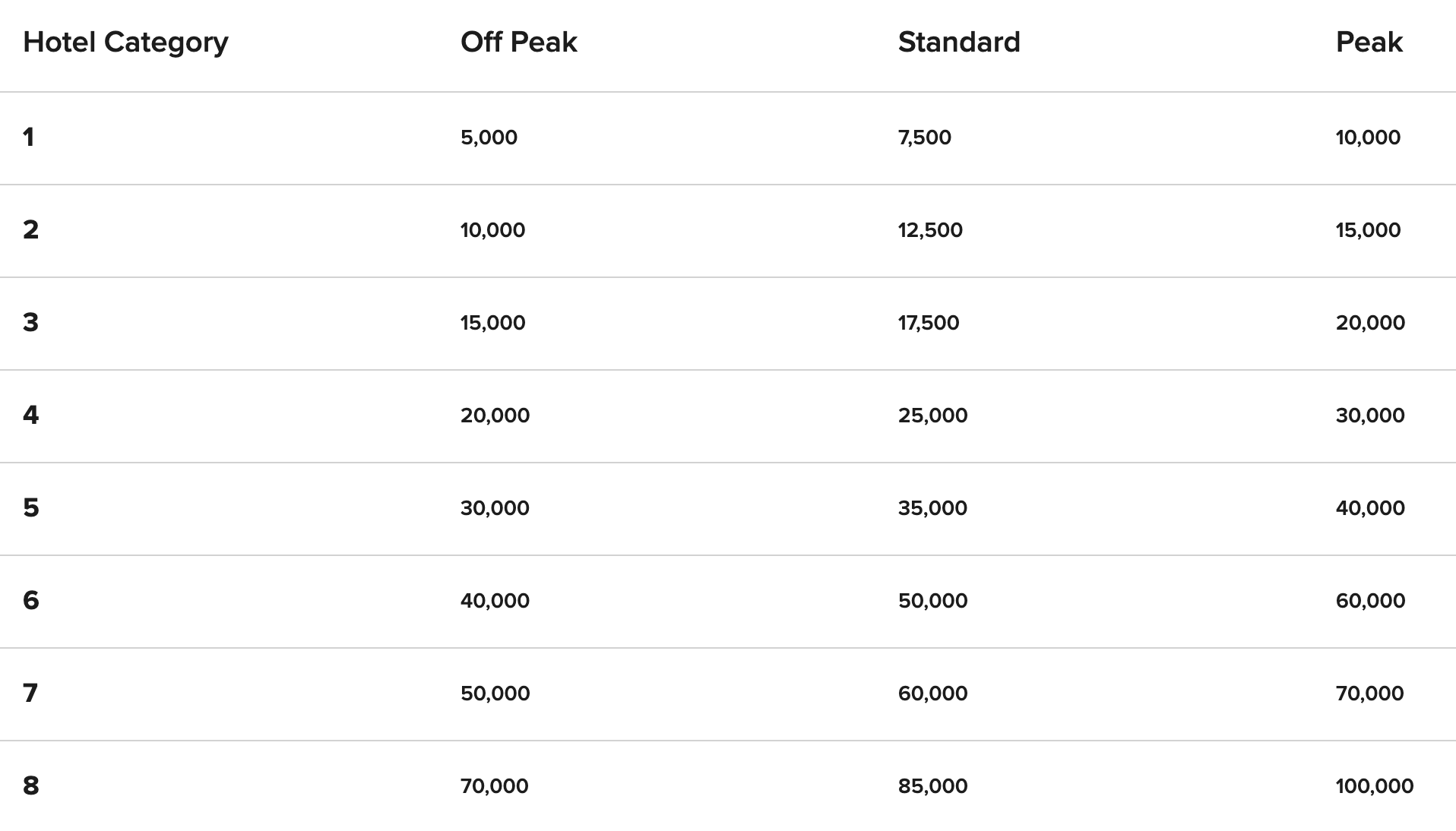 This can get you up to 10 nights at an off-peak Category 1 hotel or 1 night at an off-peak Category 7 hotel. You can also earn even more nights if with Marriott's 5th night free benefit when booking 5-night consecutive stays on points.
Fees & Income Requirements Annual Fee
The annual fee for the Marriott Bonvoy AMEX Card is $120. You should easily be able to squeeze $120 or more out of the annual free night award. On top of that, you'll be earning at a great rate and you'll receive the 15 elite night credits which could be worth it if you're aiming for elite status.
Authorized User Fee
There is no authorized user fee for the Marriott Bonvoy AMEX Card. If you're looking to build Marriott Bonvoy Points, you can add users to your account to earn points faster though you may want to consider picking up credit cards from Marriott's transfer partners to earn even more points.
Foreign Transaction Fee
The foreign currency conversion fee is 2.5% for purchases that are in a currency other than Canadian dollars.
You can use this rewards calculator to calculate how many points, miles, or cash back you can earn based on your spend per category. This calculator will also give you the dollar value of the card based on rewards earned and how much each benefit is worth to you minus the fees. You can click the Compare A Card button to compare this card against another card in the same calculator.
All category spend entered in the primary card's column will carry over to all credit card pages on the site so you don't have to re-enter the same information over again.
Credit Card
This calculator will calculate the cash value of the selected credit card(s) based on spend, benefits, and fees. You can compare this card against any other rewards card side-by-side by clicking on the Compare A Card button.
Categories Spending
Enter how much you spend in each category listed. You can click on the amount to edit the value, +/- Categories to add and remove categories from the list, and Options to copy spend between columns and clear all spend.
Total Earnings
The sum of all spend and bonuses above this line and the cash value of it all.
Cash Value
Cash value of total earnings based on currency worth.
Monetary Bonuses & Fees
Cash bonuses, annual fees, authorized user fees, and any other listed fees.
Grand Total
The total estimated value you can get out of this card and the amount of return for your spend.
---