Mark and Spencer is a British multinational retailer headquartered out of London, England. They offer a rewards program that allows you to earn points when spending at M&S and also offer a credit card that can help you build your points even faster, especially if you're an M&S Premium Club Customer.
M&S Credit Cards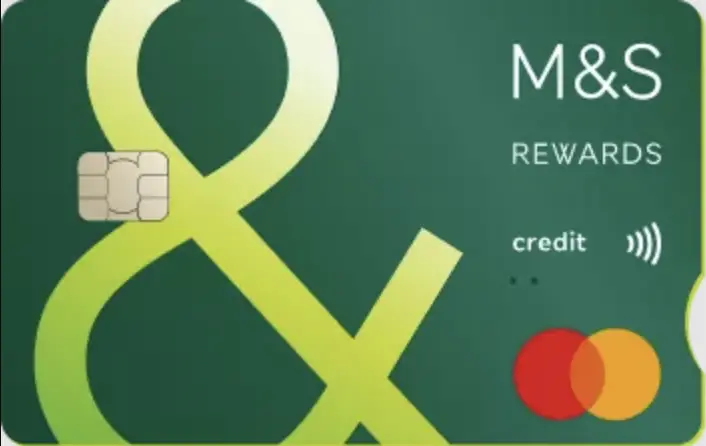 Earns 1 M&S Point per £1 spent with Mark and Spencer and 1 point per £5 spent everywhere else. M&S Premium Club Customers will earn a bonus 2 points per £1 spent in M&S for a total of 3 points. No annual fee.
M&S Rewards Points Value
M&S Points are worth 1p each meaning every 100 points you earn is worth £1. If you have over 200 points, your points will be converted into vouchers and mailed out to you. These are sent quarterly in February, May, August, and November.
Use the M&S Points Value Calculator to calculate the cash value of M&S Points based on the redemption value of 1p per point.
M&S Premium Club
Mark and Spencer offers their Premium Club membership for £10 a month. With this membership, you'll receive:
Triple Points for every £1 you spend at M&S using the M&S Credit Card
48 hot drink vouchers per year (£132 in value)
Quarterly treats and delights vouchers (£45 in value)
A birthday gift worth at least £10
Vouchers worth £40 to spend in sotre on clothing and home every year
Overall, you're paying £120 per year to receive about £227 in vouchers if value everything at the values they list. You'll also be earning the additional 2 points per £1 spent if you have the M&S Credit Card which is an extra 2% on your spending. This membership could easily be worth it if you shop frequently at M&S (and especially if you have the credit card).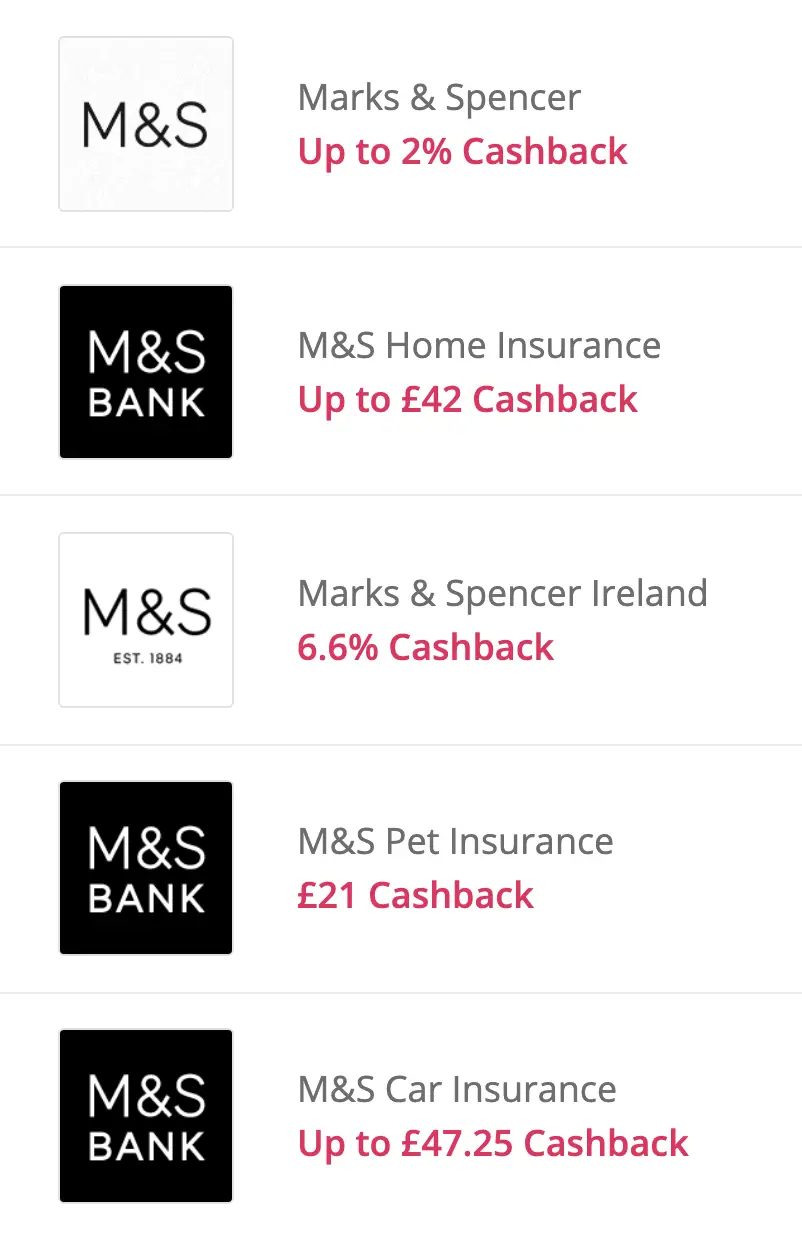 Useful Resources & Links
Don't leave free money on the table. Use TopCashback UK to earn cash back (or British Airways Avios) on top of the rewards you would normally earn spending online. Sign up through The Point Calculator and earn bonus cash back!
Quidco is one of the biggest cash back portals in the UK. Shop online with Quidco and earn bonus cash back on top of the cash back you would normally earn. Free to use and free to sign up for!
Remove the guess work and find out which cards have a chance to offer you the best return based on your monthly or yearly spend across up to 20 different categories.
Trying to put together the best combination of credit cards the world has ever seen? Build your own groups of credit cards, enter your spend for each card, and compare the results side by side. Mix and match cards from different banks and programs!