The IHG Rewards Club Dining program allows you to easily earn IHG Points when dining out at your favorite restaurants, bars, and clubs. This is done by registering your debit/credit card and using that card to pay for your bill like you normally would.
Earning Points With IHG Dining Rewards
The amount of IHG Points you earn in the IHG Rewards Dining Program will depend on your membership level in the program. There's three different membership levels: basic member, select member, and VIP member.

Basic Member
When you sign up for a free IHG Rewards Club account and opt out of providing a valid email, you'll earn 1 IHG Point per $1 spent. If you want to truly maximize your earnings, this is not the route to take.
Select Member
When you sign up for a free IHG Rewards Club account and elect to receive emails from IHG Rewards Club with a valid email, you'll earn 5 IHG Points per $1 spent. As a select member you will receive bonuses and additional benefits from time to time.
VIP Member
After you've completed 11 qualifying transactions during the calendar year as a Select Member, you'll earn VIP status. VIP in the IHG Dining program will earn you 8 IHG Points per $1 spent starting on your 12th qualified transaction. You'll also receive special elite-only offers along with the bonuses and additional benefits that Select member receive.
IHG Rewards Club Dining Email Notifications
My experience with dining rewards club programs is pretty good. They don't seem to spam you and typically only send an email or two per week. Some of them tend to be useful as they will notify you when new restaurants or place around you have been added to the IHG Dining Program.
Searching For Restaurants
The IHG Dining Program features more than 10,000 different restaurants. You can search by zip, city or state as well as by restaurants, bar, or club name on the IHG Rewards Club Dining home page.

You can also do an advanced search which allows you to search near an address, intersection, landmark or in a certain neighborhood. You can even break it down further by specifying price range, the type of cuisine, restaurants features, and more.
Once you run your search, you'll get a list of restaurants, bars, and clubs that meet the criteria you specified. It will show the:
Name of the establishment
Neighborhood it's located in
Member ratings out of 5 stars
Reviews
Average Entrée Price
Which days you can earn points

Do note that some of the listed restaurants may have limited days in which they participate in the IHG Rewards Club Program. This is usually limited to only a select few restaurants.
How To Sign Up For IHG Dining
Signing up for the IHG Rewards Dining program is easy to do and best of all, it's free. You can sign up by going to the IHG Rewards Club Dining - Join Now page. There's three steps to signing up.

First, you will need to enter your name, zip code, and email address as well as agree to the terms. This is also the page in which you'll want to make sure the option to earn 5x IHG Points per $1 spent is checked. This will put you at the Select Member tier in the program and is the recommend option if you really want to maximize your earnings. Un-checkmarking the box will limit you to 1x IHG Point per $1 spent which will not get you much of anything.
Second you will need to set up your membership by coming up with a username and password. You'll also need to supply your address as well as your IHG Rewards Club number.
Lastly, you'll need to link a card to the program. You'll have to select the proper card type (network) of the card you plan on using and enter your credit or debit card number.
Once you've finished that step, you're good to start earning IHG Points dining out at participating partners. Remember, you can only earn points when you use the card(s) you linked to your IHG Dining account to pay your bill. There's nothing else you need to do outside of that (besides enjoy your food).
Best Cards To Link To IHG Dining
There's a few options you have to choose from when it comes to linking a cards to your IHG Dining Rewards Club account.
If you own the IHG Premier Card or IHG Traveler Card, you can earn an additional 2x IHG Points per $1 spent on top of what you earn in the IHG Dining Program. So you'll earn either 7x or 10x depending on on whether you're a Select Member or VIP Member in the program.

You can earn even more IHG Points by using the Chase Ultimate Rewards Program which is IHG's best transfer partner. You can earn the equivalent of 3x IHG Points per $1 with the Chase Sapphire Reserve, Chase Freedom Flex Card, and Chase Freedom Unlimited.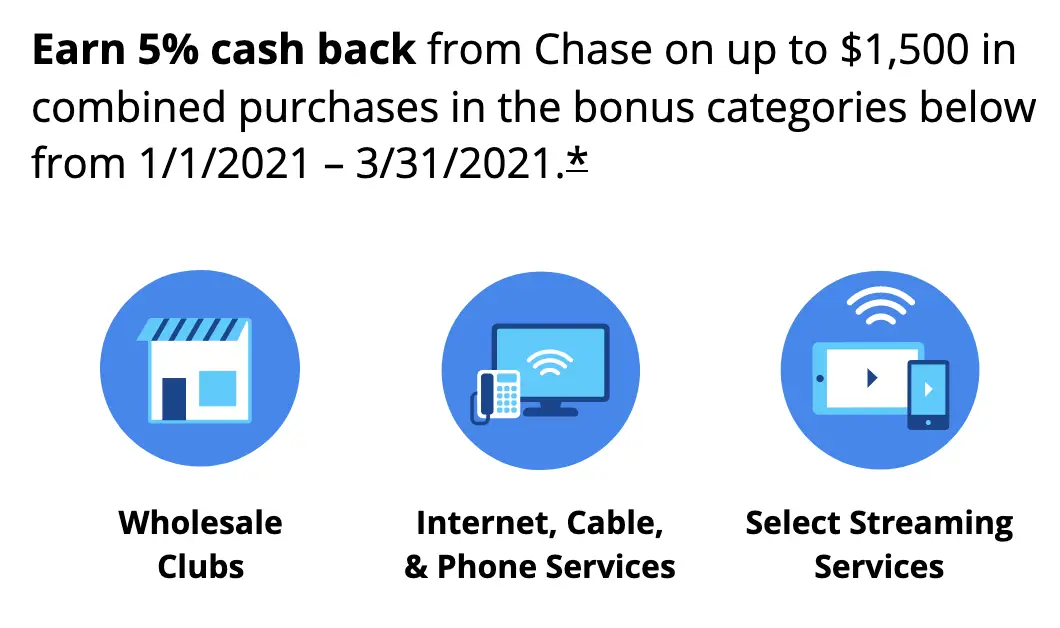 Another great method is that you can use a credit card from another travel rewards program which will allow you to earn rewards with two different programs. This is a great way to earn points with IHG and miles with your favorite airline program or even another hotel rewards program.
You can also just use a credit card that earns a great return on dining!
IHG Dining New Member Bonus
When you sign up for a free IHG Rewards Dining account, you'll be eligible to earn a new member bonus. You'll earn 1,000 IHG Points for spending $30 or more at participating restaurants within the first 30 days and leaving an online review of the restaurant(s) you dined at.

The easiest way to make sure you get this bonus is by signing up for the IHG Dining program shortly before you plan on eating at a participating restaurant. This gives you the maximum amount of time and limits the amount of wasted days between the time you sign up and the time you actually eat out.
Joining Multiple Dining Programs
While you can sign up for as many dining programs as you like, you will typically only be able to link a card to a single program. Once you attempt to register a card with a second program, it will be unregistered from the first program and you'll only earn rewards with the most recently linked program.
Summary
The IHG Rewards Club Dining Program is a great way to earn additional IHG Points at your favorite restaurants, bars, and clubs. Since you'll earn points doing what you would normally do anyway, which is paying for your meal, it's worth signing up for to earn easy points.
IHG® Rewards Club Premier Credit Card
Rewards Rate
10X
Earn 10 points per $1 spent at IHG properties
2X
Earn 2 points per $1 spent on purchases at gas stations, grocery stores, and restaurants
1X
Earn 1 point per $1 spent on all other purchases
Intro Bonus
Earn 125,000 bonus points plus a Reward Night after spending $3,000 on purchases within the first three months of account opening
Foreign Transaction Fee
0%
Main Card Highlights
Enjoy a Reward Night after each account anniversary year at eligible IHG hotels worldwide
Enjoy a Reward Night when you redeem points for any stay of 4 or more nights
Platinum Elite status as long as you remain a Premier card member
Global Entry or TSA Pre✓® Fee Credit of up to $100 every 4 years as reimbursement for the application fee charged to your card
Hotel Rewards Credit Cards
Looking for the best hotel credit cards? Get all available offers along with:
Current Sign-Up & Welcome Bonuses
Rates & Fees
Credit Score Recommendations
Features
Not sure what you're looking for? Use the
CardMatch™
tool and get matches with offers you're likely to qualify for!
FAQ
Is IHG Dining free to sign up for?
Yes. Participating in the IHG Dining program will not cost you anything.
Can you use a debit card in the IHG Dining program?
Yes. You can link a debit card to the IHG Dining program and still earn rewards.
What's the most points I can earn in the IHG Dining program?
You can earn up to 8 IHG Points per $1 spent as a VIP member in the IHG Dining program.
Can I sign up for multiple dining rewards programs?
You can sign up for as many as you want, but you can typically only link a card to a single dining rewards program.