---
Red Roof Inn RediRewards Points are worth 1 cent each on average when redeemed for free nights at most of their hotel brands. You can also use Red Roof Points for gift cards, merchandise, and to shave 30% off the cost of your room.
RediRewards Points Value Calculator
Use the RediRewards Points Value Calculator to calculate the average cash value of RediRewards Points based on redemption. You can enter any amount of points in the field below.
RediPoints Free Nights
The best use of RediPoints will be for free nights at Red Roof brand hotels. Redeeming your Red Roof RediPoints for award nights can get you an average value of about 1 cent per point. Depending on the brand, it will cost a certain amount of points to earn a free night.
Earning Free Nights At Red Roof
Brand
Points For Free Night
HomeTowne Studios
6,000 Points
Red Roof Inn
7,000 Points
Red Roof PLUS+
7,000 Points
The Red Collection
14,000 Points
Since Red Roof Inn's RediPoints redemptions have such low values, it's easy to get a value of at least 1 cents without too much work. You're looking for the following prices when booking awards:
HomeTowne Studios: $60+ Per Night
Red Roof Inn/PLUS+: $70+ Per Night
The Red Collection: $140+ Per Night
Looking at some examples across the states, I was easily able to find multiple locations for HomeTowne Studios, Red Roof Inn, and Red Roof PLUS+ that cost more than the per night values listed above
With The Red Collection, it was a little different. Since you'll need a whopping 14,000 points for a free night redemption, hotels would need to cost at least $140 per night for 1 cents in value. The only location I was able to easily find value of 1 cent or more for this brand was their Times Square location since the prices are a lot more expensive than your standard Red Roof Inn hotel.
RediSave 30% Discount
Red Roof RediRewards members can redeem their points for a 30% discount at any Red Roof location through their RediSave program. The amount of points it costs to receive the discounts will depend on the brand just like the RediPoints free nights.
RediSave 30% Off Discount
Brand
Points For 30% Off
HomeTowne Studios
3,000 Points
Red Roof Inn
3,500 Points
Red Roof PLUS+
3,500 Points
The Red Collection
7,000 Points
Redeeming your RediRewards Points with the RediSave discount will give your points an average value of around 0.7 cents each. In order to get 1 cent in value using RediSave you would have to find the most expensive hotels with each brand.
HomeTowne Studios: $100+ Per Night
Red Roof Inn/PLUS+: $117+ Per Night
The Red Collection: $234+ Per Night
While you will generally get a lower value for this redemption due to Red Roof hotels being relatively cheap, do note that you will earn points on the remaining balance. If you're looking for a discount but don't have enough points for a free night, this is a decent option.
RediShop Redemptions
RediRewards members will be able to redeem their points on the RediShop. This shop will feature a catalog of items ranging from popular brandname eletronics to gift cards.
Gift Cards
Gift Cards purchased through the RediShop will give your RediRewards Points a value of 0.38 cents each. These gift cards can be purchased in increments of $25 which will cost you 6,500 points. The gift cards available in the RediShop includes:
Athleta
Pizza Hut
Disney
Banana Republic
SpaFinder Wellness
Panera Bread
West Elm
JCPenney
Lowe's
App Store & iTunes
Express
Red Robin
Ulta
P.F. Changs
Chipotle
Xbox Live
Groupon
...much more
Merchandise
Merchandise can be purchased through the RediShop. The shop features over 25,000 different redemptions so there is no shortage on options. The value of your RediRewards Points will heavily vary depending on what you pick out, but most of the redemptions I found gave a value of 0.15 to 0.27 cents per point. This is a quarter of the value of free night redemptions.
RediAccess
RediAccess isn't a redemption option that you can put your RediRewards Points towards. RediAccess provides members with insider access to discounts across thousands of businesses. This includes events/amusement parks, car rentals, airlines, auto, financial services, and lots more.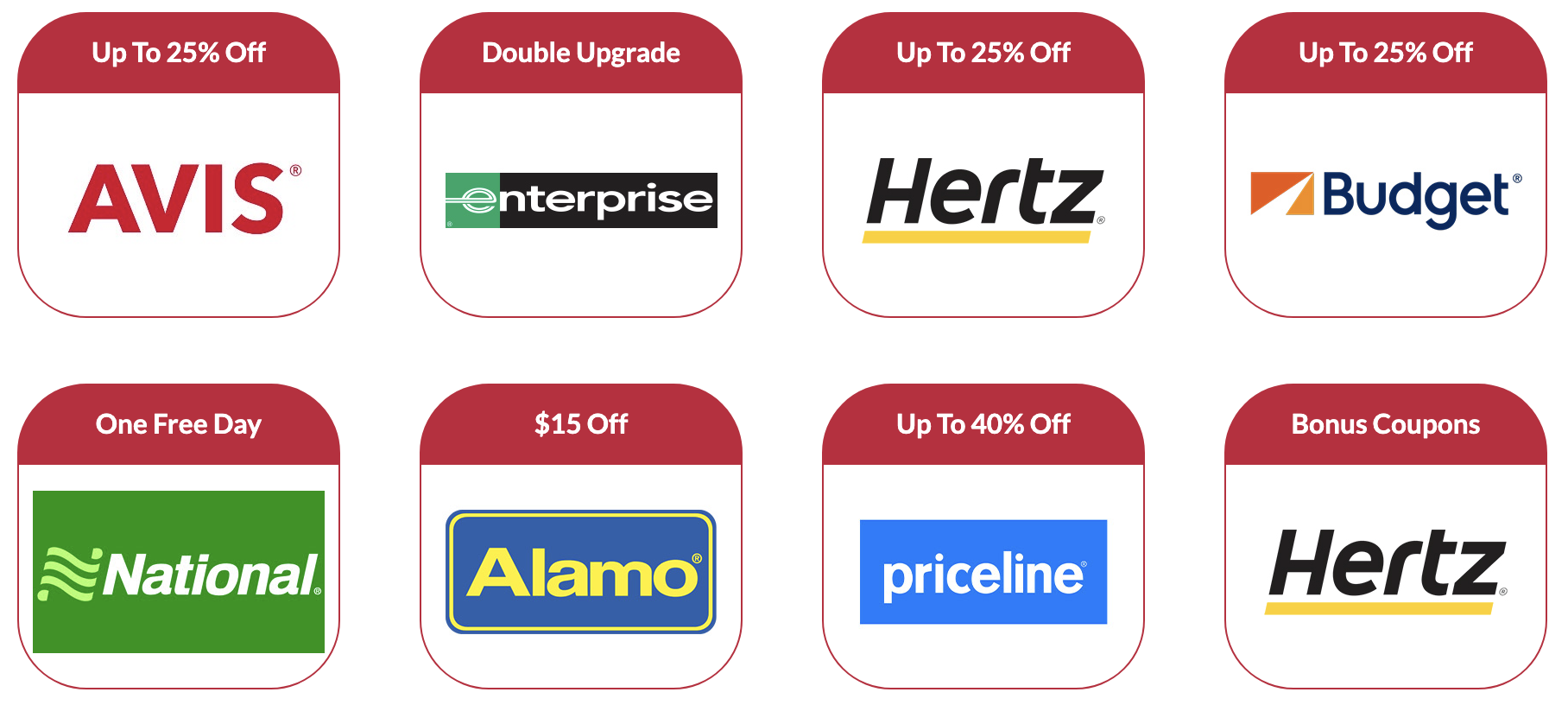 The portal itself is powered by lifemart and features a signficant amount of deals, coupons, and more. This includes partners such as:
Budget
Penske
Turo
Thrifty
Dollar
Norwegian
Princess Cruises
Holland America Line
Disney Cruise Line
Park N Fly
CheapOair
If you're looking for savings (regardless of whether or not you stay at Red Roof brand hotels), you should check it out.
Summary
RediRewards Points can get you some great value with very little effort when it comes to free nights. Promotions aside, it will cost you about $600-$700 in spend to end up with 6,000-7,000 points for a free night at 3 of Red Roof Inn's 4 brands which is superb. This makes Red Roof's programs one of the more giving programs in the hotel industry when it comes to earning free nights with minimal spend.
FAQ
How much are Red Roof RediRewards Points worth?
RediRewards Points can be redeemed for 0.7 to 1.1 cents on average when applied towards free nights.
What is Red Roof RediSave?
RediSave allows you to redeem your Red Roof RediRewards Points for a 30% discount at any Red Roof location.
What are RediShop Redemptions?
The RediShop portal allows you to use your points on popular brand name electronics and gift cards.
What is RediAccess?
RediAccess is a portal that provides discounts across thousands of businesses. It's very useful for saving money on travel, entertainment, and much more.