Find The Best Credit Cards For You
Top Partner Offers
Outside of Marriott's own co-branded credit cards, one of the best ways to earn additional Marriott Bonvoy Points via credit card spend and intro bonuses is by using American Express Membership Rewards credit cards.
How To Earn AMEX Points
American Express offers several credit cards that earn Membership Rewards Points on day to day spending. AMEX points transfer to Marriott Bonvoy at a rate of 1,000 points for 1,000 Marriott Bonvoy points.
This means you can easily earn hundreds of thousands of points via intro bonuses and everyday spending using AMEX's best credit cards.
Here are a few of our top picks for earning Membership Rewards points:
Best For Lounge Access & Luxury Travel

Earn

100,000 Membership Rewards® points

after you spend $6,000 on purchases on the Card in your first 6 months of Card Membership.

Best For Restaurants & U.S. Supermarkets

Earn

60,000 Membership Rewards® points

after you spend $4,000 on eligible purchases with your new Card within the first 6 months.

Best For Lounge Access & Luxury Business Travel

Earn

120,000 Membership Rewards® points

after you spend $15,000 on eligible purchases with your Card within the first 3 months of Card Membership.

Best For Business Rewards with No Annual Fee

Earn

15,000 Membership Rewards® points

after you spend $3,000 in eligible purchases on the Card within your first 3 months of Card Membership.
Regardless of which Membership Rewards credit card(s) you have, you'll be able to transfer points as long as:
Your account with American Express is in good standing
You have a Marriott Bonvoy account
Your account with Marriott is in good standing
Point Transfer Calculator
Use the Marriott Bonvoy Point Transfer Calculator to calculate the transfer of American Express Membership Rewards Points to Marriott Bonvoy Points.
Enter any amount of Membership Rewards Points to see how many Marriott Points you can earn when transferred.
Point Transfer

0

Marriott Points
Transferring AMEX Points To Marriott
If you're ready to transfer AMEX Points to Marriott Bonvoy, these are the steps to follow.
Log Into Your AMEX Account
The first thing you'll want to do is head to americanexpress.com. Once you're on their home page, you'll want to enter your UserID, Password, and select 'Membership Rewards' from the dropdown. Next, click Log In.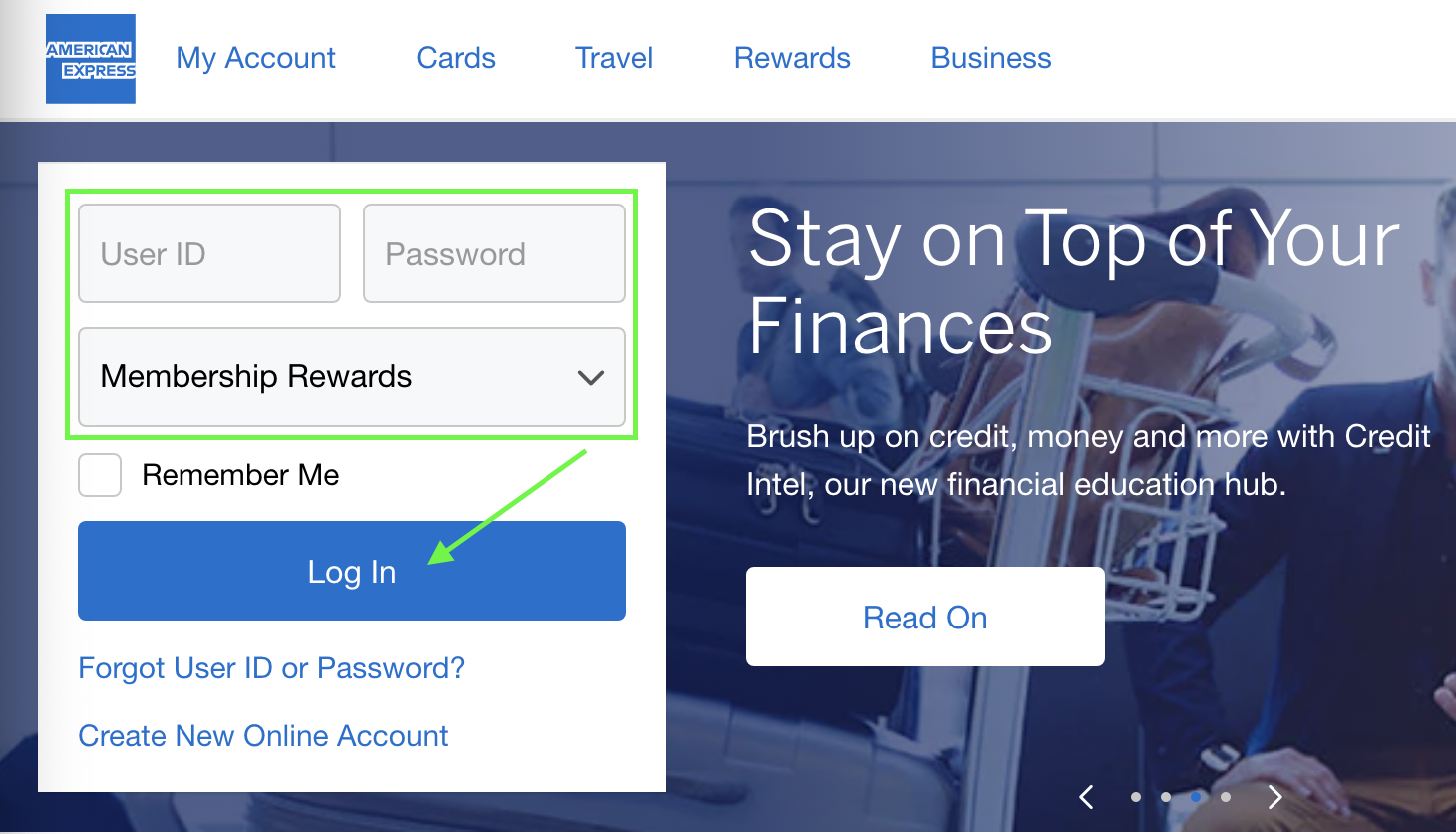 Click On 'Transfer Points'
Next, you'll land on the Membership Rewards home page. About halfway down the page you will see Transfer Points. Click on that and you'll see a button that says View All. Click View All.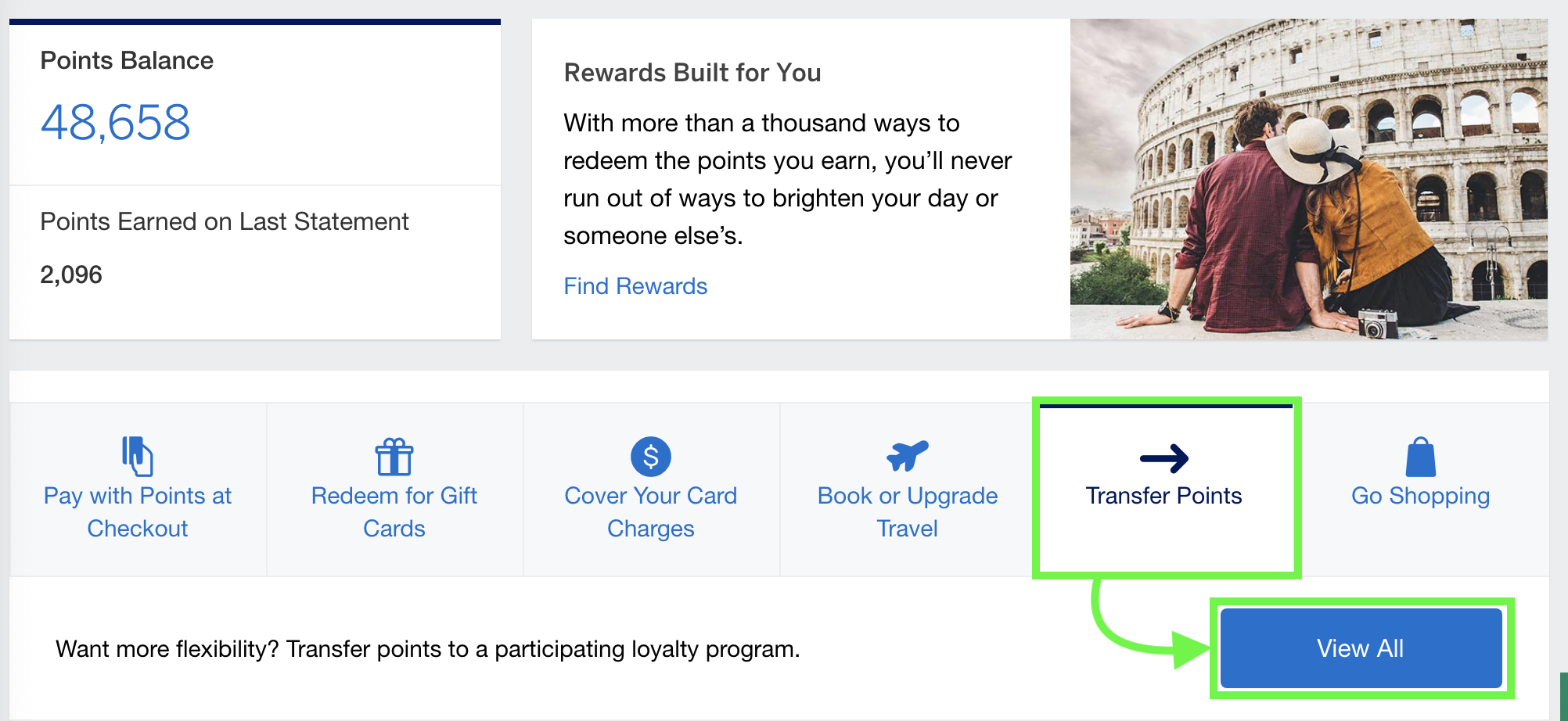 You'll now find yourself looking at all of AMEX's transfer partners. Scroll down to the subcategory of 'Hotel' and you'll find Marriott Bonvoy as one of the options. Go ahead and click on Marriott.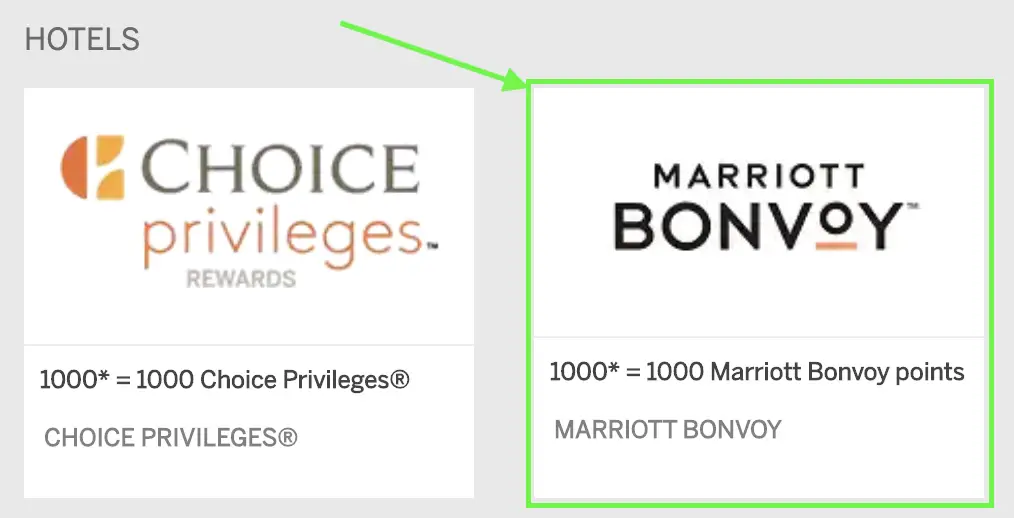 Link Your AMEX & Marriott Bonvoy Account
You will now have the option to link your Marriott Bonvoy account to your American Express Membership Rewards account. You'll need to select a cardholder and verify your card. This will be yourself if you're transferring points to your Marriott Bonvoy account. You have the option to select someone else here if you wish to transfer points to their account, but you will need to link there Marriott Bonvoy account instead of yours as the cardholder and Marriott Bonvoy account being linked must have the same name.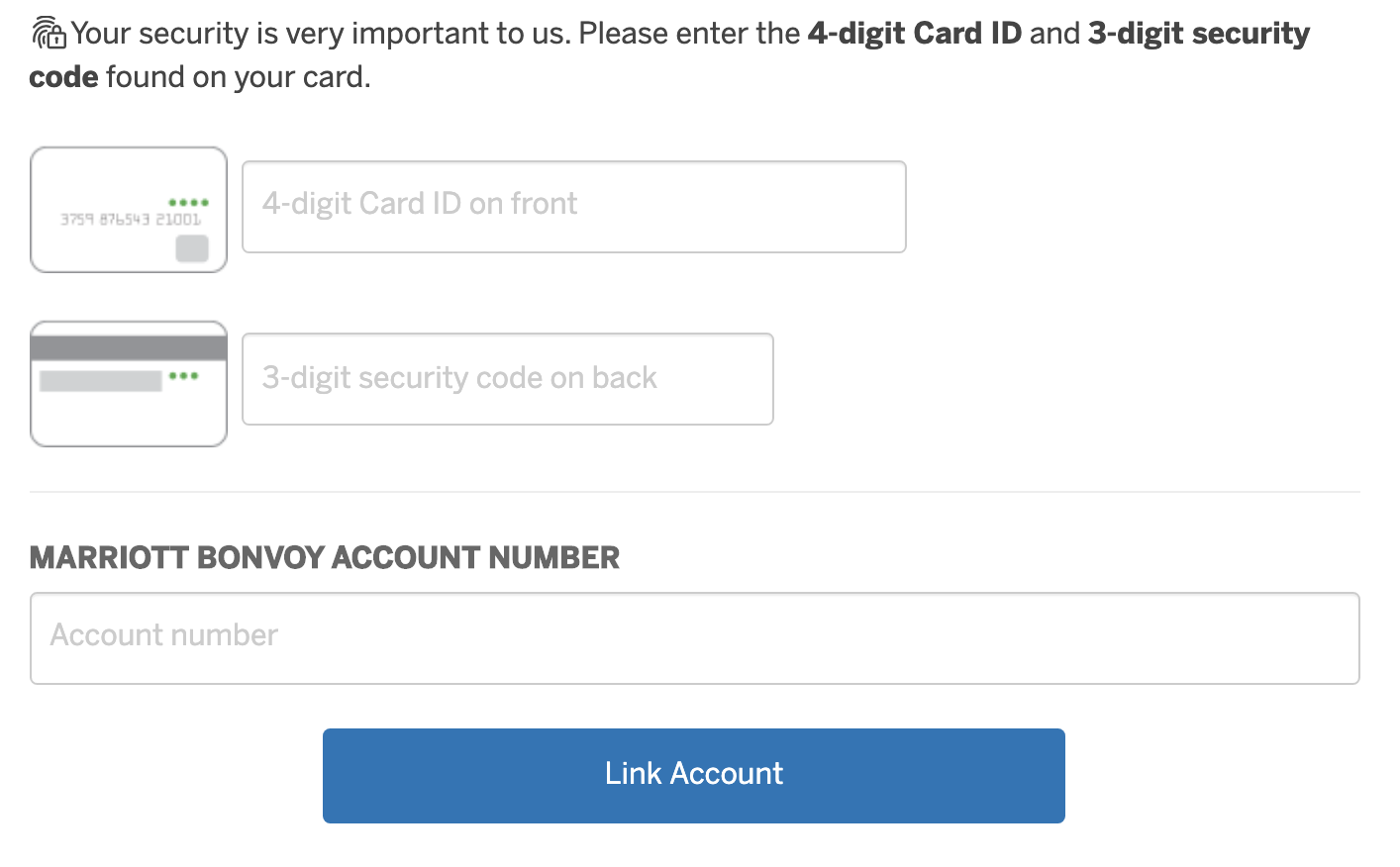 You can choose any of your cards for verification. You'll need to enter the 3-digit and 4-digit codes found on your card. You'll also need your Marriott Bonvoy account number. You will get a successful message after you click Link Account if everything is good to go.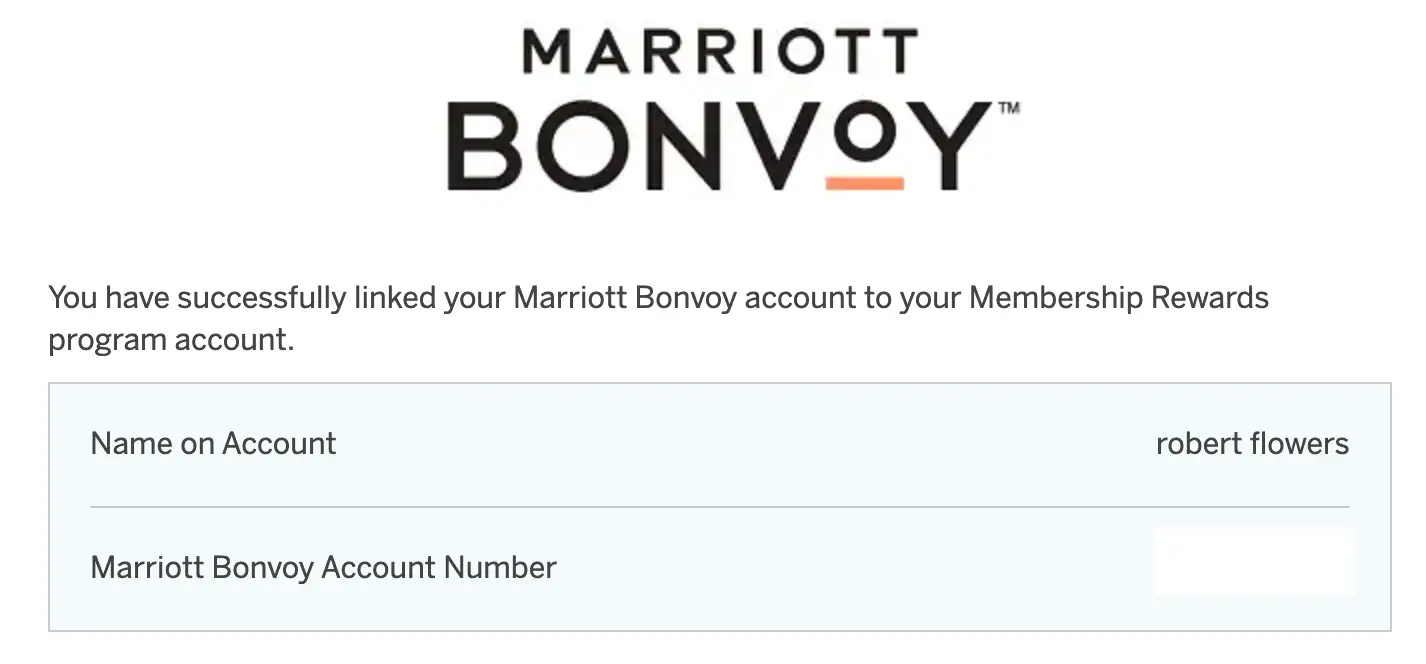 Do note that the system is particular picky on the name. For example, I have a few cards without my 'III' suffix and a few cards with it. I cannot link my account using the cards with the 'III' suffix because my Marriott account does not have that suffix as part of my name. So be aware that this could be a problem if you're a Jr., III, etc.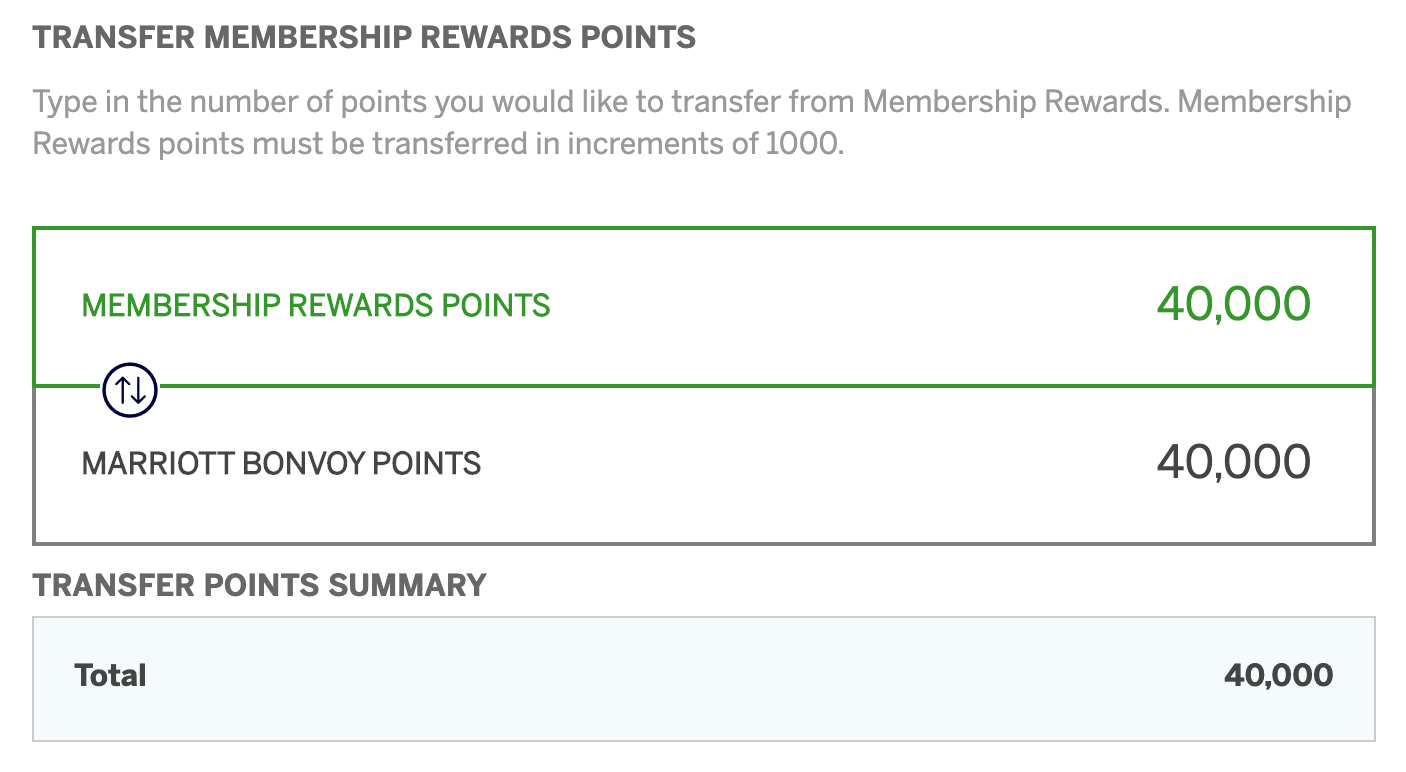 Transfer AMEX Points To Marriott Bonvoy
Now that your accounts are successfully linked, you'll be able to easily move points to your linked Marriott Bonvoy account from your American Express Membership Rewards account.
You will need at least 1,000 Membership Rewards Points to transfer your points to Marriott. This transfer ratio is 1:1, but there are typically several promos during the year in which you can earn bonus points transferring from AMEX to Marriott.
Summary
You can get some great value out of Marriott Bonvoy Points. While they are valued around 0.7 cents on average, it's very possible to get 1 to 2 cents per point or even more if you take the time to do some.
I commonly transfer Membership Rewards Points to my Marriott Bonvoy account to redeem them for superb value. I recommend reading up on the value of Marriott Bonvoy Points to get an idea of how you can obtain solid value out of your points.