Citi gives you a decent range of redemption options. The best value will come from using them for travel, mainly the Citi Travel Portal and transferring points to partners. Below are the options you have when redeeming points.
Citi Rewards Redemption Options
Citi Rewards Points can be used for statement credits, travel, online shopping, and more. You'll generally get the best value when redeeming them for travel.
Pay with Points
The Citi Pay with Points feature allows you to use your Citi Rewards Points towards eligible purchase made to your card. This basically gives you a statement credit and wipes away the purchase. This can be done on eligible purchases that are within 60 days of the transaction date.
Citi Travel Portal
Citi Rewards Points can be redeemed towards flights, hotels, car hire, activities, and more through the Citi Travel Portal. You can use your Citi credit card to pay the remainder of the balance if you don't have enough points to cover the entire cost of the purchase.
Shop with Points
Citi Rewards Points can be redeemed towards a large section of merchandise including TVs, appliances, housewares, and more on kogan.com. You can also use Shop with Points to shop for merchandise with Apple including iPhones, Apple Watches, iPads, Macs, and accessories.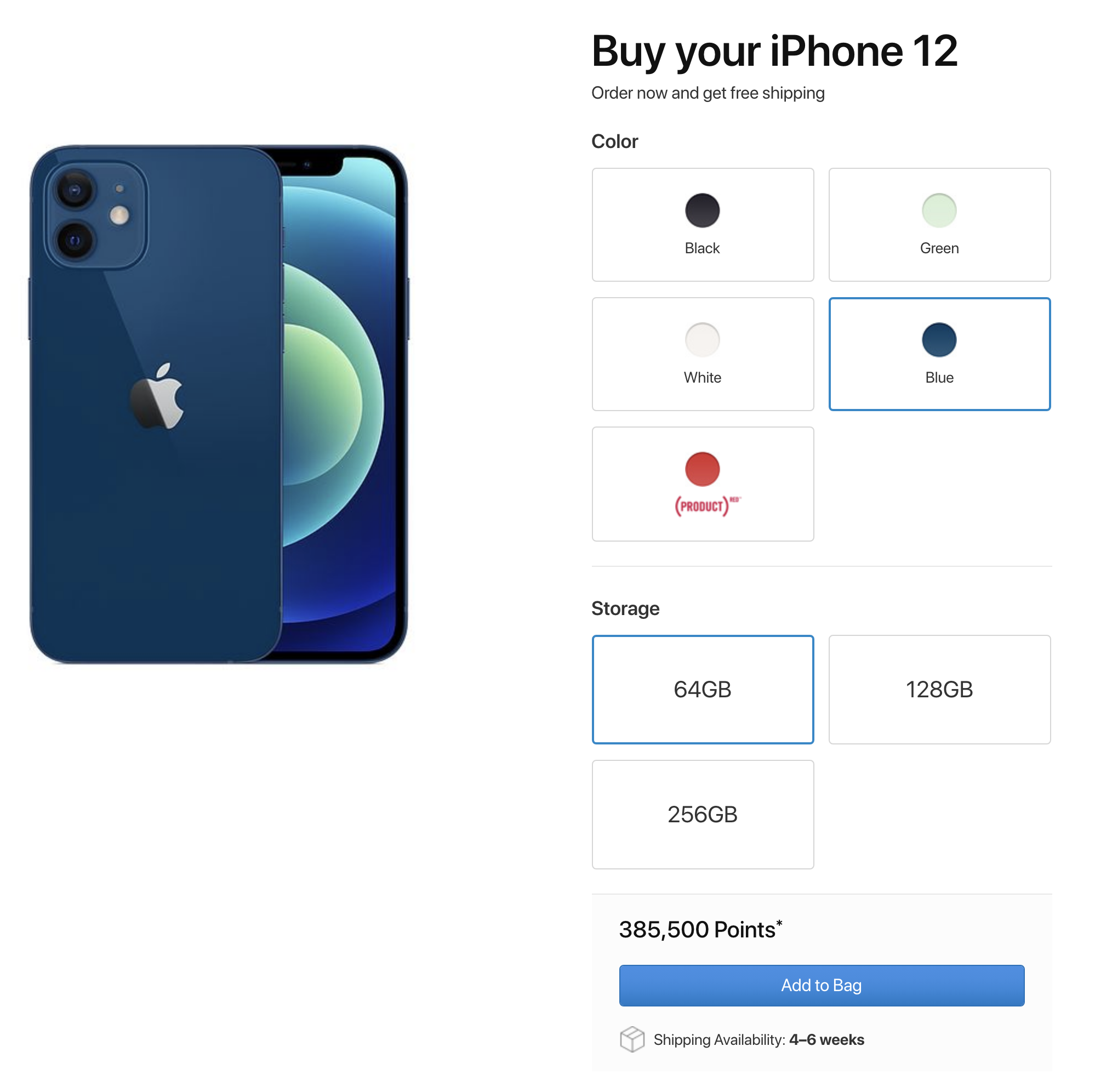 eVouchers
Citi Rewards Points can be redeemed for eVouchers through the Citi Rewards portal which will give your points a value of around 0.479 cents per point. You do get a slight discount with the higher denominations, but not by much. Denominations can range from as low as $20 to as high as $500. The eVouchers cover a wide range of categories including hotels, restaurants, department stores, furniture stores, grocery, and much more.
Citi Rewards eVouchers

| Denomination | Cost In Points |
| --- | --- |
| $20 eVoucher | 4,200 Points |
| $50 eVoucher | 10,500 Points |
| $100 eVoucher | 20,900 Points |
| $200 eVoucher | 41,700 Points |
| $500 eVoucher | 104,200 Points |
Transferring Citi Rewards to Partners
If you're looking to get the best value out of your Citi Rewards Points, transferring them to airline and hotel partners will be the way to go. The partners you have access to and the transfer ratios will depend on which Citi Rewards Card you have.
Being able to transfer your points to partners gives you alternatives to build frequent flyer miles, hotel rewards points, and other rewards with your favorite partners.
Do note that you cannot transfer points from the Citi Premier or Citi Prestige if you are participating in the Citi Qantas Rewards program. Points earned in the Citi Qantas Rewards program gets directly deposited into the Qantas Frequent Flyer program.
Citi Rewards credit card
The Citi Rewards credit card has four transfer partners. Since the card only earns one point per $1 spent on all purchases, you will not earn much in terms of rewards. You can use the linked Diners Club Card to earn a higher 2 points per $1 everywhere the card is accepted.
Loading...
Citi Premier Card
The Citi Premier Card offers 1 to 2 Citi Rewards Points across various categories. This means that you can earn a good amount of points that can become real valuable when transferred to partners.
Citi Premier cardholders have the same partners as those with the Rewards Card, but with slightly better transfer ratios.
Loading...
Citi Prestige Card
The Citi Prestige Card opens up the flood gates with transfer partners. The card has a high earning rate of 2x and 3x across card purchases meaning you can easily build miles with a wide range of partners.
Loading...
Other Citi Benefits
Citi's line up of credit cards comes with a few benefits that can be useful if you're considering picking up a Citi Rewards credit card.
Citi PayAll
Citi PayAll allows you to use your Citi Rewards Cards to earn points on payments towards items such as:
Rent
Taxes
Education Fees
Property Management Fees
Childcare
Miscellaneous Bills
All Citi credit cards participating in the Citi Rewards program will earn 1 Citi Rewards Point per $1 spent on these purchases. Do note that you will be charged a 2% PayAll fee on the Citi PayAll amount. In my opinion, this is only a good approach if you typically redeem Citi Rewards Points for high value.
Citi Instalment Plans
Citi Instalment plans can be used to break purchases into smaller, more manageable monthly repayments at a fixed rate over a set term. It comes in three different plans which are:
Citi PayLife - Converts eligible, individual retail purchases into an instalment plan.
Citi FlexiBill - Converts multiple retail purchases from your current statement into a single Instalment Plan.
Citi Quick Cash - Allows you to receive $500 up to your available credit limit at a fixed rate.
There's no instalment plan fee, you'll pay no interest if paid in full before the due date, and you can pay off the instalment plan early without any repayment fees. This can be useful if you're good with managing payments.
Citibank Dining Program
Citi cardholders can enjoy a free bottle of wine when dining at partner restaurants and paying with a Citi debit or credit card. You can go to the citibankdining.com.au to search for restaurants that participate in the program.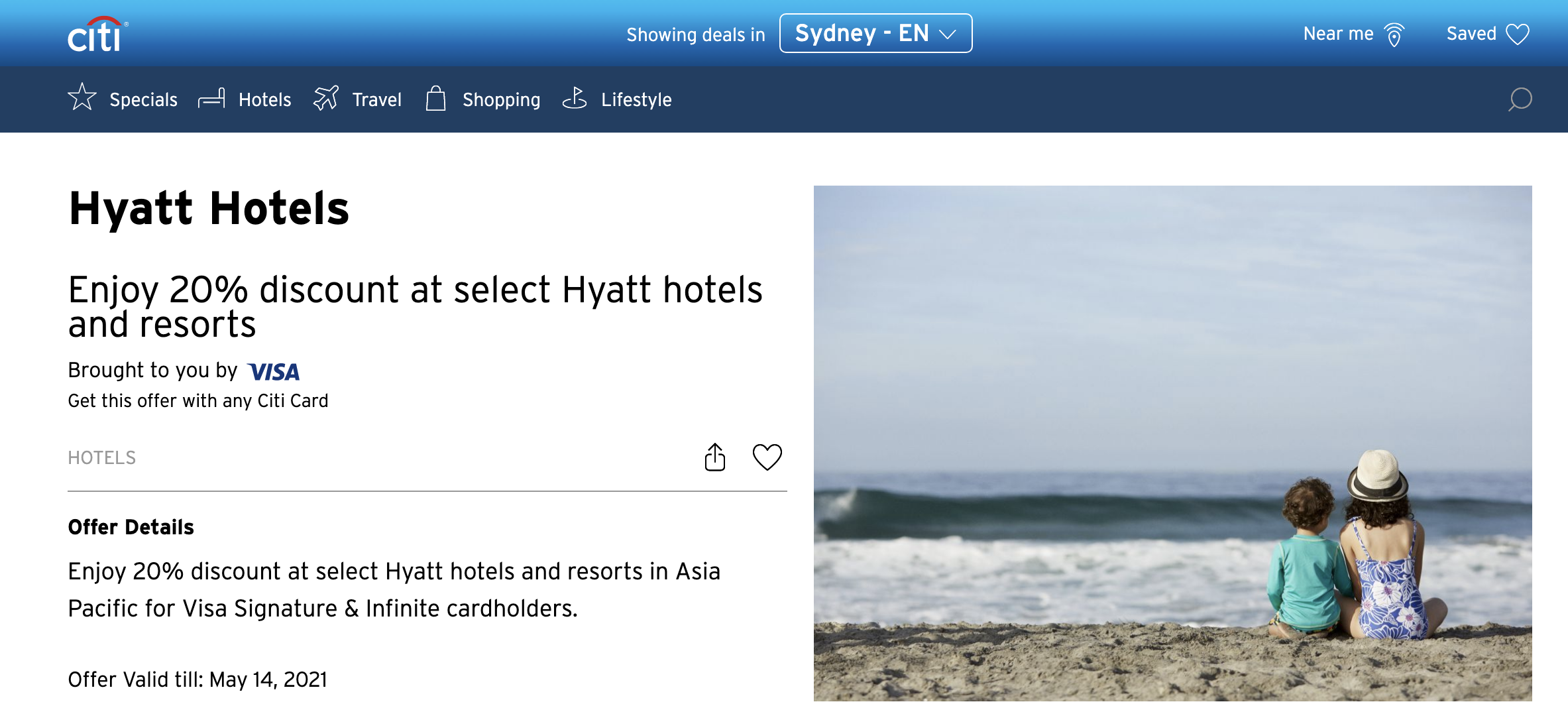 Citi World Privileges
Citi World Privileges gives you access to special offers for just being a Citi cardholder. This includes shopping discounts, upgraded hotel rooms, money off restaurant bills, and much more. You can access these deals via citiworldprivileges.com.