American Express Membership Rewards Points can be transferred to a handful of airline and hotel rewards programs. The programs you can transfer your points to will depend on which Membership Rewards credit cards you have.
List of AMEX Australia Transfer Partners
Loading...
All but Marriott has a transfer ratio of 2:1 which means that every 2,000 Membership Rewards Points you transfer will earn you 1,000 airline miles or Hilton Honors Points.
Marriott is the only program that has a different transfer ratio which is 3:2. This means you'll receive 2,000 Marriott Bonvoy Points when you transfer 3,000 Membership Rewards Points.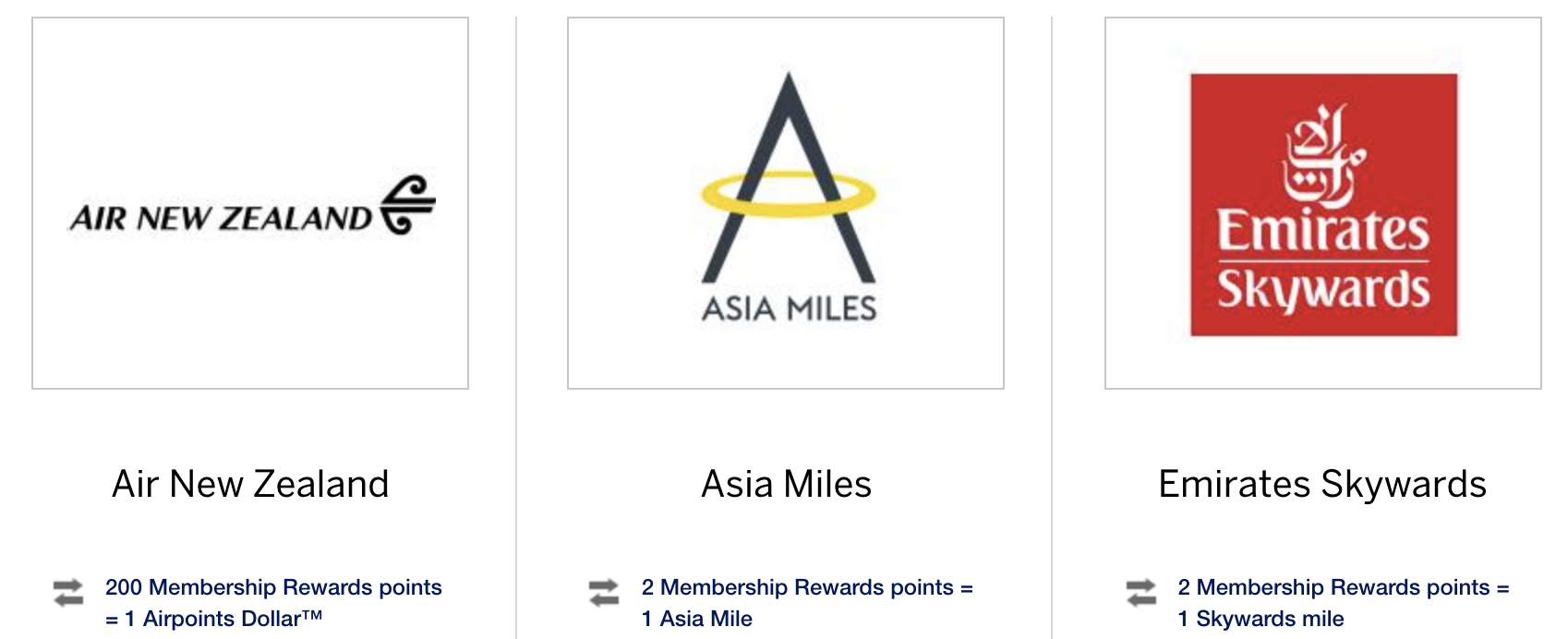 The American Express® Platinum Card is the only Membership Rewards credit card that will grant you the ability to transfer points to Qantas Frequent Flyer and Marriott Bonvoy.
If you're looking to earn Qantas Frequent Flyer Points, you can opt in to earn those instead of Membership Rewards Points with both the David Jones American Express Platinum Card and David Jones American Express Card.
How To Transfer AMEX Points
In order to transfer your Membership Rewards Points to partners, you'll want to make sure that you have an account with the program you're transferring your points to. You'll also need to link your Frequent Flyer or Hotel Rewards account to your Membership Rewards account.
Steps On How To Transfer
Go to the AMEX Frequent Travellers Partners page.
Find the program you want to transfer your points to and click Transfer My Points.
Log into your AMEX Account if you have not already.
Input the amount of points you wish to transfer to the selected partners.
Review the information and confirm the transfer request.
Transfers can take anywhere from 1 business day to 15 days so be sure to note this if you're trying to transfer points to immediately redeem them. AMEX lists the estimated transfer times on the Frequent Travellers Partners page as well as the minimum amount of points you'll need in order to transfer your points.
AMEX Transfer Partners Calculator
Use the conversion calculator to calculate the transfer of AMEX Australia points to airline, hotel, and retail rewards programs.
Loading...