CIBC, which stands for Canadian Imperial Bank of Commerce, is one of the largest banks in Canada and is headquartered in Toronto, Ontario, Canada. They offer Aventura Rewards credit cards as well as cash back credit cards to those in Canada.
Aventura Credit Card Point Calculators
Input your monthly and yearly spend into our Aventura credit card calculator to find out how many points you can earn. Compare the results side by side up to two credit cards from any issuer to find out which cards earn you the most rewards and best return.
Best For Travel Rewards
CIBC Aventura® Visa Infinite Card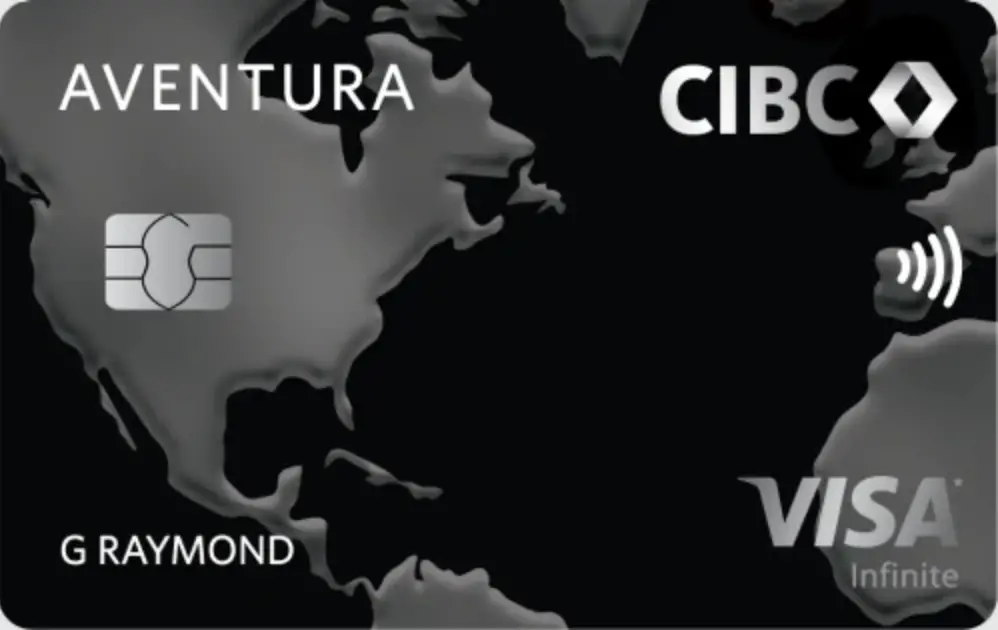 Annual Fee:
$139 (first year rebated)
Rewards Rate
2X
Earn 2 points for every $1 spent on travel purchased through the CIBC Rewards Centre
1.5X
earn 1.5 points for every $1 spent at eligible gas stations, grocery stores and drug stores
1X
Earn 1 point for every $1 spent on all other purchases
CIBC Aventura® Visa Infinite Privilege Card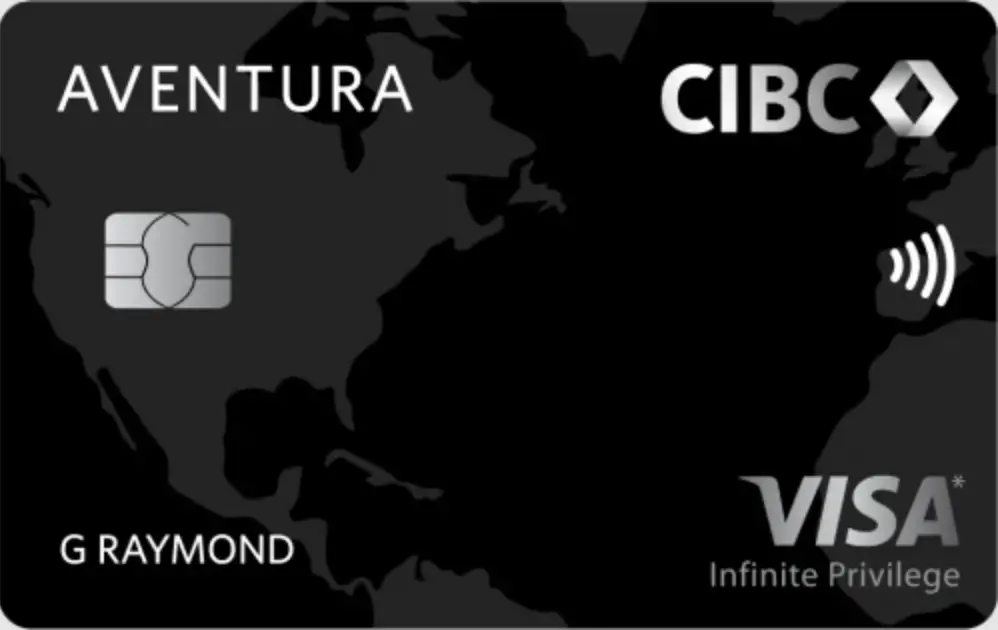 Rewards Rate
3X
Earn 3 points for every $1 spent on travel purchased through the CIBC Rewards Centre
2X
Earn 2 points for every $1 spent on eligible dining, entertainment, transportation, gas and groceries
1.25X
Earn 1.25 points for every $1 spent on all other purchases
CIBC Aventura® Gold Visa Card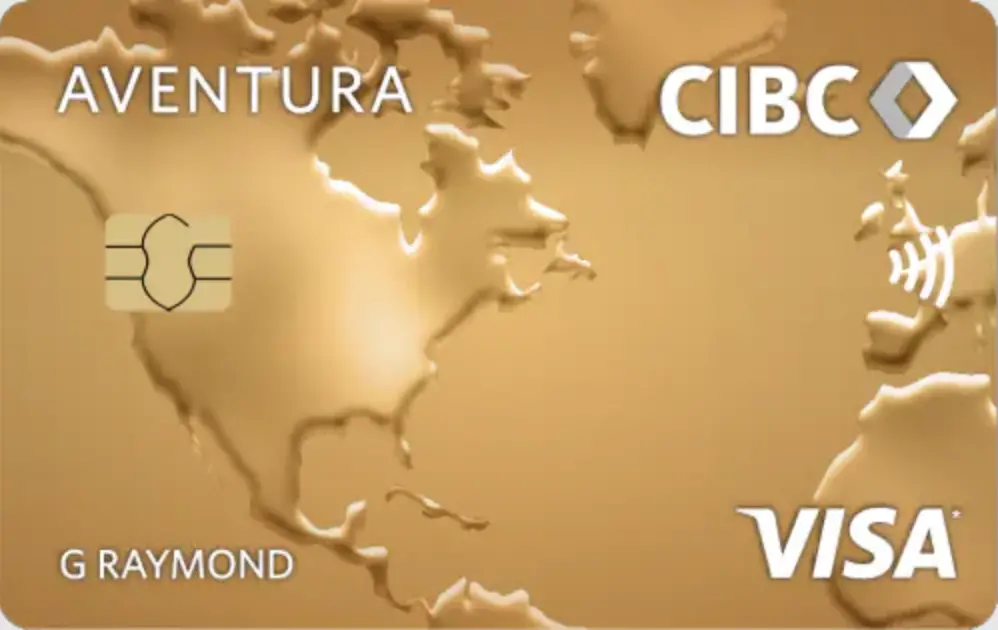 Annual Fee:
$139 (first year rebated)
Rewards Rate
2X
Earn 2 points for every $1 spent on travel purchased through the CIBC Rewards Centre
1.5X
Earn 1.5 points for every $1 spent at eligible gas stations, grocery stores and drugstores
1X
Earn 1 point for every $1 spent on all other purchases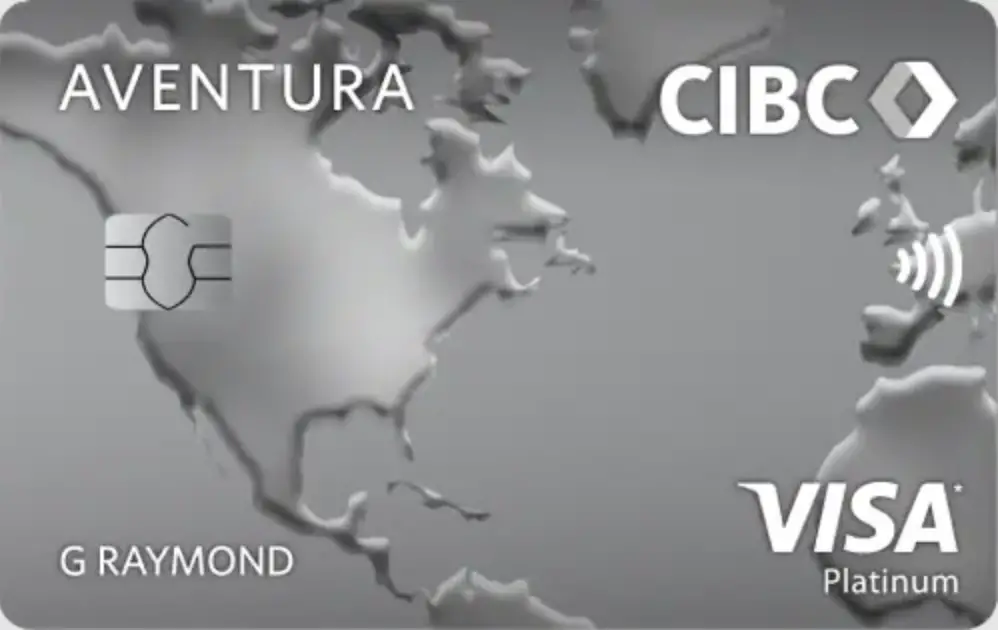 Rewards Rate
1X
Earn 1 point for every $1 spent at gas stations, grocery stores and drug stores
1X
Earn 1 point for every $1 spent on travel purchased through the CIBC Rewards Centre
1X/$2
Earn 1 point for every $2 spent on all other purchases
CIBC U.S. Dollar Aventura® Gold Visa* Card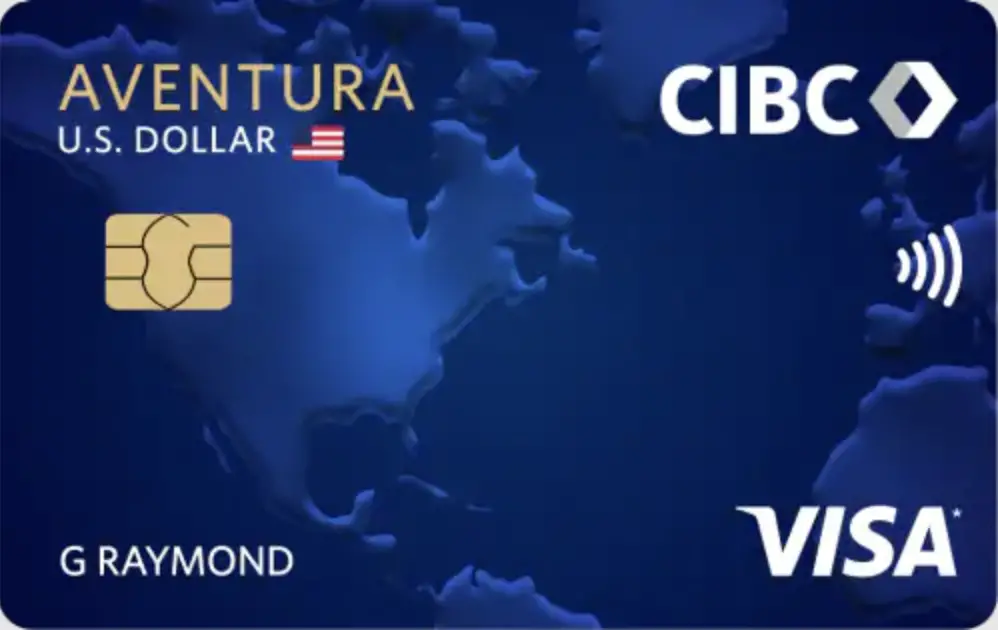 Rewards Rate
1X
Earn 1 point for every $1 spent on travel purchased through the CIBC Rewards Centre
1X/$2
Earn 1 point for every $2 spent on all other purchases