---
The Point Calculator values Alaska Airlines Miles at about 1.5 cents each when redeemed for award travel with Alaska Airlines and their partners. All-in-all, you can redeem your miles towards:
Award flights with Alaska and other airline partners
Free nights at hotels
Magazines
Transfers to other Alaska MileagePlan members
Transfer Alaska Miles
Alaska Miles can be transferred to other Alaska Mileage Plan members. Transferring Alaska Miles will cost you $10 per 1,000 miles which is not "bad" but it's the $25 processing fee per transaction that makes it costly. This means a transfer of 1,000 miles will cost you $10 plus a $25 fee for a total of $35. You can buy 1,000 Alaska Miles for $29.56 at the standard rate so you'll want to make sure that you transfer at least 2,000 miles to make it "worth" it.
Reasons To Transfer Miles
Transferring miles is the cheaper option over buying and gifting miles. If you know another Mileage Plan member willing to part with some (or all) of their hard earned Alaska Miles or you want to transfer your miles to another member, this is a decent path to take.
To make this worth it, you will need to transfer at least 2,000 miles. Buying or gifting 2,000 miles would cost $59.13 whereas transferring 2,000 miles would only cost you $45. Do not transfer 1,000 miles as it will cost you more than buying or gifting 1,000 miles.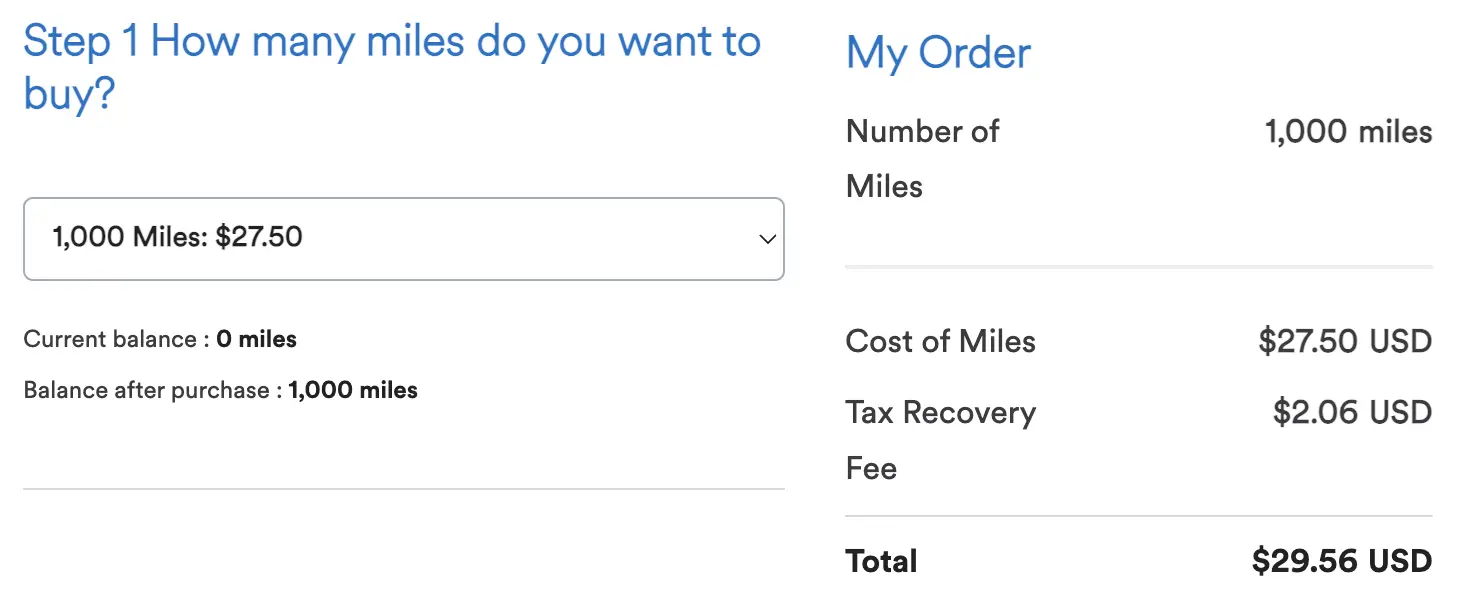 How To Transfer Alaska Miles
In order to be eligible to transfer Alaska Miles, you'll need to have at least 1,000 miles in your Mileage Plan account. You will need to know the Alaska Mileage Plan account number and name of the person you're transferring the miles to.
Head to Alaska's Share/Transfer Miles page.
Log into your Alaska Mileage Plan account.
Enter how many miles you want to transfer and the info of the person you're buying them for.
Enter your payment information.
Review the details and agree to the Terms and Conditions.
Click Pay Now.
Donate Alaska Miles
If you don't plan on redeeming your Alaska Miles and you don't want to pay the cost to share/transfer them, you can donate them to over 10 different programs. Those programs are:
Alaska Airlines Disaster Relief Pool
Alaska Airlines Miles for Youth
Angel Flight West
Dream Foundation
Fred Hutchinson Cancer Research Foundation
Hero Miles
Make-A-Wish Foundation
Medical Teams International
National Forest Foundation
The Nature Conservancy
Seattle Children's Hospital
United Negro College Fund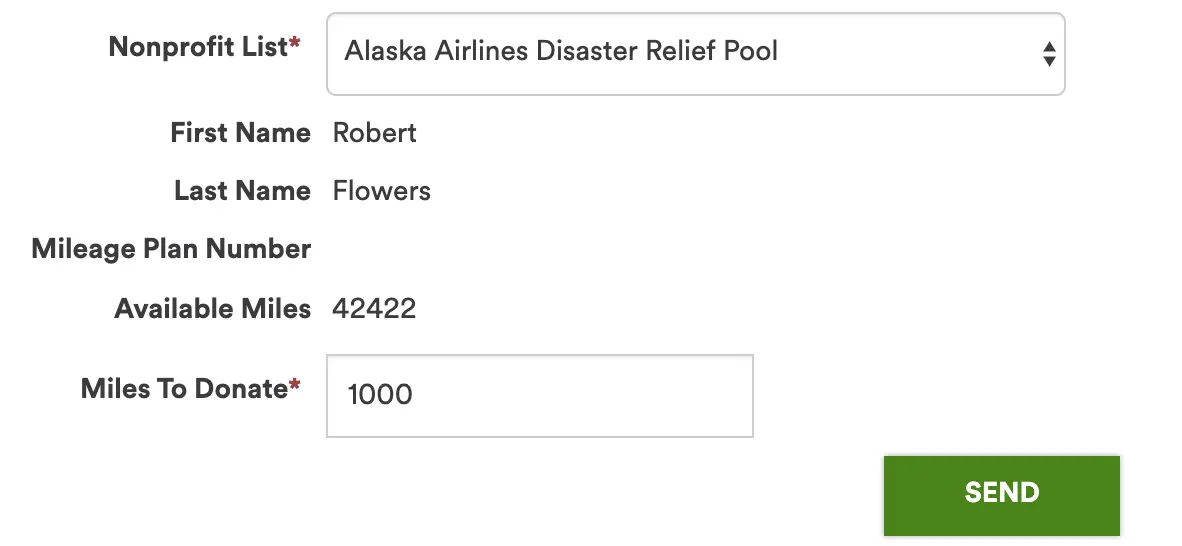 How To Donate Alaska Miles
Donating miles to any of the above originations can be done in very few steps. Do note that you'll need at least 1,000 miles in your Mileage Plan account in order to donate.
Head to Alaska's Donate Miles page.
Select the organization you wish to donate to.
Enter how many miles you want to donate.
Click Send.
Miles will be deducted from your account and sent to the organization you selected.
Summary
You don't have many options when it comes to redeeming Alaska Miles. If you're going to be earning these miles, you'll want to use them for award flights on Alaska and partner airlines to get the best value.