Miles & More At-A-Glance
Miles & More Award Miles Value
1.5 cents on average
Airline Alliance
Several airlines in the program are part of Star Alliance
Fully Integrated Partners

Lufthansa
Lufthansa Regional
Lufthansa Private Jet
Austrian Airlines
Brussels Airlines
Eurowings
Swiss International and Swiss Global Air Lines
LOT Polish Airlines
Adria Airways
Croatia Airlines
Condor Flugdienst
Luxair

Major Transfer Partners
Lufthansa Credit Card Miles & Value Calculators
Use our credit card calculators to calculate how many Miles & More credit card miles you can earn and the cash value of Lufthansa credit cards based on the monthly and yearly spend amounts you enter into the tool, how much you value card benefits, and annual fees.
Miles & More® World Elite Mastercard®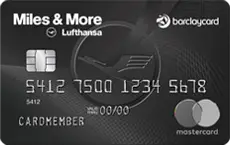 The Miles and More Mastercard earns 2X miles on purchases made with integrated airline partners and 1X on all other purchases. The card offers the ability to convert award miles into status miles, a 15% discount on bookings through the Hotels & Cars portal, two annual Lufthansa Business Lounge vouchers, and a companion pass every year that you pay the card's annual fee.
Conversion & Transfer Calculators
The Miles & More program is a direct transfer partner of several hotel rewards programs. This makes it difficult to earn a steady stream of miles on credit card spending outside of Lufthansa's own co-branded credit card.
Check out the list of partners you can use to earn Miles & More award miles and calculate the transfer of points with each partners to the Miles & More program.