BeFrugal is a cash back portal that offers cash back for online purchases at over 5,000 different stores. They list thousands of affiliate links throughout their website that you can use to shop at your favorite stores.
When you, the member, click on an affiliate link and make a purchase, BeFrugal gets paid a commission. BeFrugal then credits your account the full commission (100%).
BeFrugal, like other portals, makes money off of promotional spending and various bonuses. Since that is the case, they can pass all commissions directly to the users.
How To Sign Up For A BeFrugal Account
In order to start raking in cash back with BeFrugal, you'll need so sign up for an account. You can sign up for an account using either an email address or you can sign in using your Facebook or Google account.
Sign Up For BeFrugal
Head to BeFrugal.com.
Click Join Now at the top of the page.
Enter the email/password you wish to use or log in with your Google/Facebook account.
That's all there is to signing up. It's free and easy to do. If you are a new user, you can sign up through The Point Calculator to earn bonus cash back.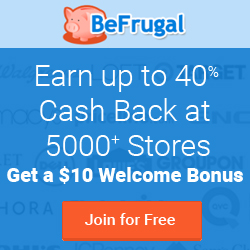 How To Use BeFrugal
Now that you have a BeFrugal account, it's time to start earning cash back. At the top of the BeFrugal home page, you will find their search bar. You can use it to search for the store you want to earn cash back with. If the cash back is offered for the store, you should see it in the list of filtered results.

Once you click on the store/retailer you're looking for, BeFrugal will being up information on them. The page will list:
The retailer name and how much cash back you'll earn
A link to the cash back terms
Available online coupons, deals, and printable coupons
Ability to signup for alerts for that specific store
Make sure that you read the cash back terms. This will tell you key information about which types of purchases qualify and which types does not.
Once you've read the terms, you can click on any of the 'Shop Now' options located on the page to get a new session started.

The new session will open up in a new tab/window. While the session is loading, you'll be shown the name of the store/retailer, how much cash back you'll earn shopping in this sessions, and confirmation details towards the bottom which will list the ClickID and your account email address.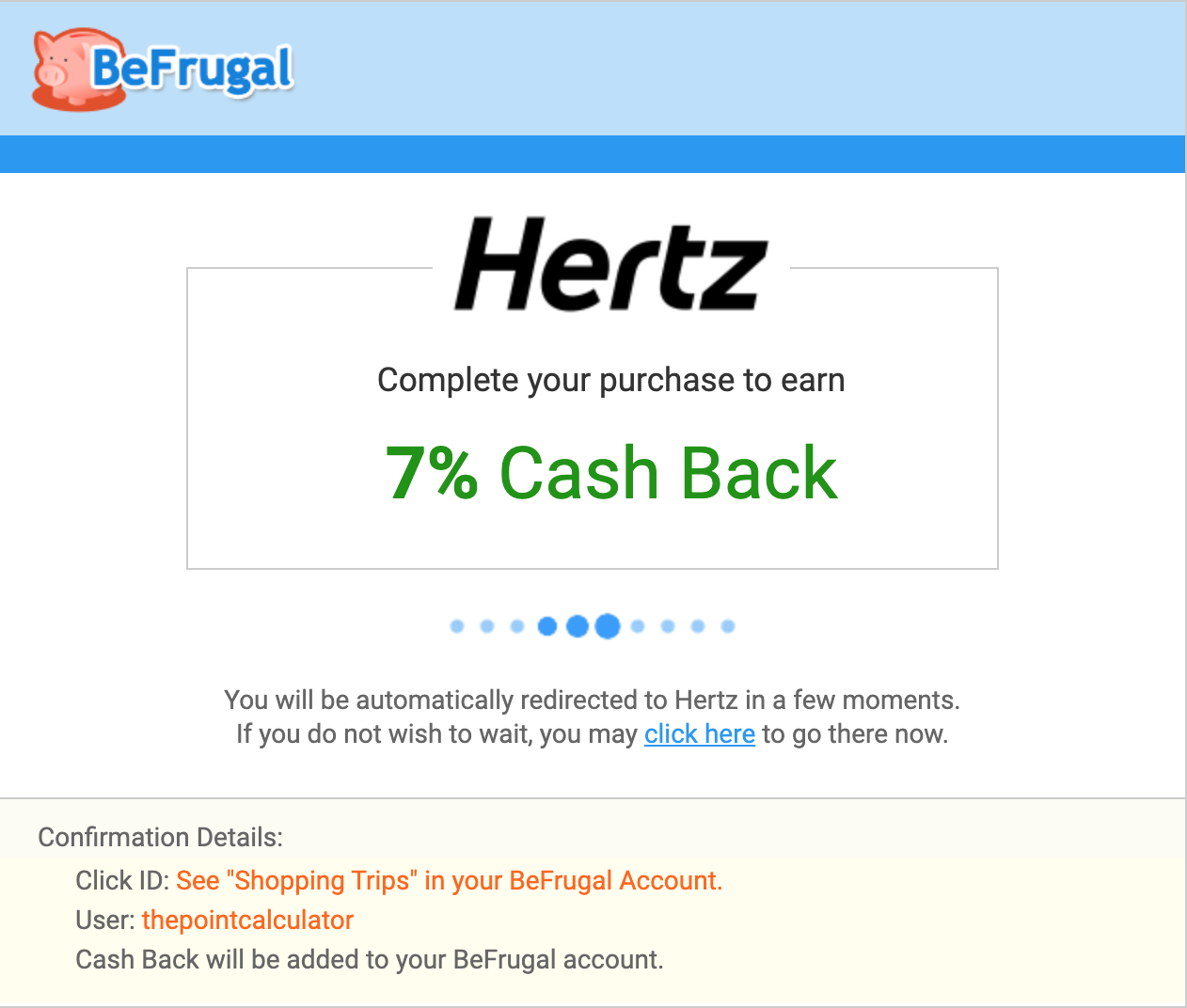 You'll then be dropped off on the homepage of the site. From there, you can shop as you normally would including logging into your rewards account (if you have one) and browsing the site.
Just be sure that you checkout in the same window. It doesn't have to be in the same tab per say, but it does have to be in the same window in which the session was launched.
If you close out the window, the session will end and you will not earn cash back with BeFrugal.
If you feel that your session has ended or you're not 100% that it's active, feel free to jump back to the BeFrugal site and launch a new session. You can also use the BeFrugal Toolbar/Extension if you're an avid fan of their portal.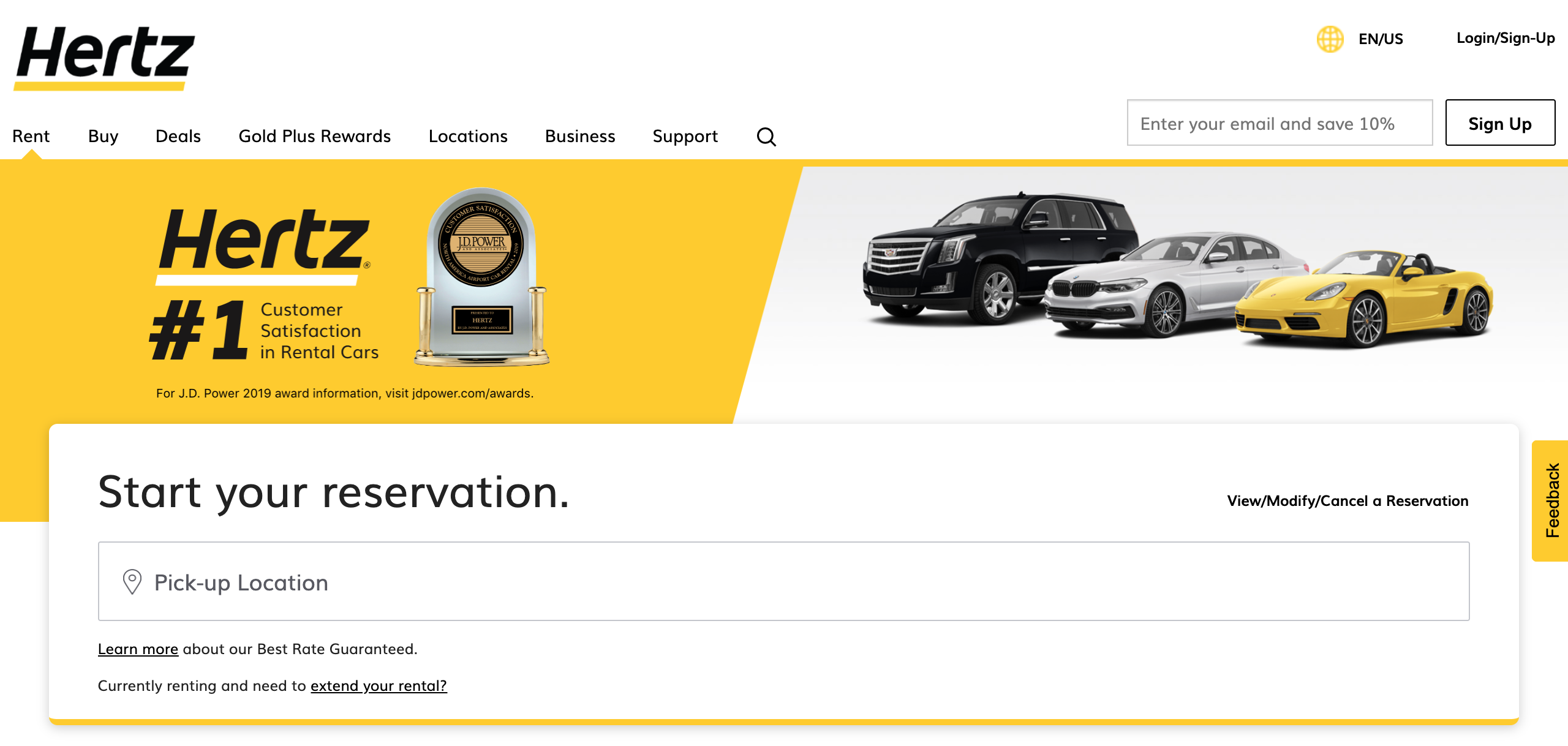 BeFrugal Toolbar/Extension
If you love BeFrugal the most out of the cash back portals, I highly recommend adding the BeFrugal Toolbar/Extension. This toolbar will notify you anytime you land on a website that's eligible to earn cash back through BeFrugal.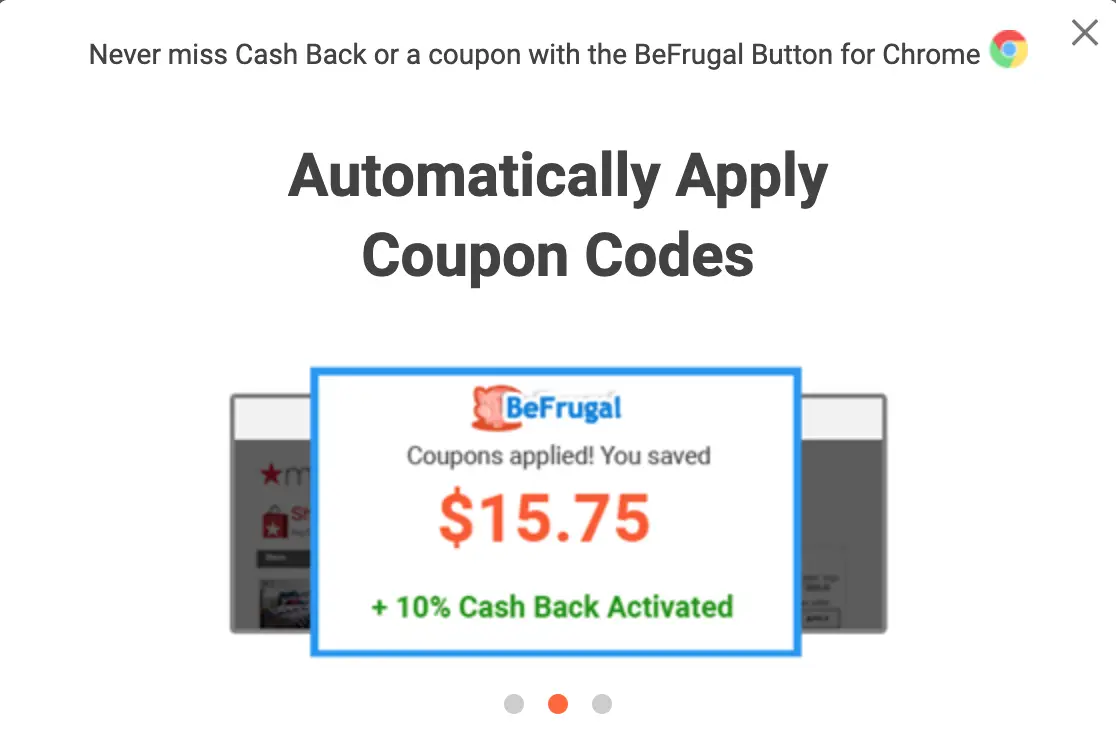 Besides reminding you about earning cash back with BeFrugal, two other pros to the toolbar is that you can instantly launch a new session in the same window without having to go to the BeFrugal site first and it will apply all known coupons during checkout to make sure you get the most off your purchase.
BeFrugal Payout Options
Once you've earned cash back with BeFrugal, there's six payout options which are:
Direct Depost to Bank Account
PayPal
Venmo
Zelle
Check
eGift Cards
When selecting a payout, you'll need to make sure that you have money in your Total Payable Balance.
Pending shows you purchases in which BeFrugal is waiting for the retailer to verify and bonuses for which requirements haven't yet been met such as referrals. This can also list travel purchases since you will not earn cash back until after travel has been completed.
Verified shows you purchases that have been verified by the retailer. These purchases will become part of your Payable balance once BeFrugal is paid the commission by the retailer in which you earned your bonus shopping with.
Payable shows you how much cash you can currently have in your BeFrugal account that you can withdraw.
All three of these add up to show your Account Balance. Now that you're in the know on how that works, let's take a look at the different ways you can withdraw from your Payable balance.

Direct Deposit to Bank Account
If you're looking for the most direct way to receive your BeFrugal cash back, Direct Deposit to your bank account via ACH is the easiest way to go. This option requires a U.S. bank account.
You can request payment as long as you have at least $0.01 (1 cent) in your BeFrugal Payable balance. To set this option up, you'll need to have your bank routing number and your bank account number.
This can be deposited into either a checking or savings account and that account can be a personal account or a business account.
PayPal
PayPal is the common options between all cash back portals. When you request payment with this option, your BeFrugal cash back will be deposited directly into your PayPal account.
From there, you can use your PayPal account to make purchases online, use the PayPal debit card linked with your PayPal account to make purchases worldwide, or request a transfer into your bank account using PayPal.
Do note that PayPal does charge you for instant transfers from your PayPal account to your bank account. Non-instant transfers, which takes a few business days to post, are usually free.
If you're looking for instant transfers, you'll want to consider the Bank Account Direct Deposit method to save on the small fee PayPal charges (usually 1%, max of $10).
Venmo
Venmo is another easy way to get paid if you have a U.S. mobile number and the Venmo app. The minimum payout for Venmo is 1 cent.
Zelle
Zelle is an instant payment service that allows you to easily and safely send and receve money between most U.S. banks. If you use Zelle often, receiving your BeFrugal payout via this method will work wonders for you.
Zelle is free to sign up for through most major U.S. banks, but you can also sign up for it via the Zelle app in the rare case your bank doesn't support Zelle yet.
The minimum payout for Zelle is 1 cent.
Check
If you're old school, you can always choose the option to receive a check. When you request payment with this option, you will be mailed a check to the address you have on file with BeFrugal.
Do note that this particular method requires you to have at least a minimum of $25 in your BeFrugal Payable balance. If the minimum balance is not met, you will not be able to use this option to request payment.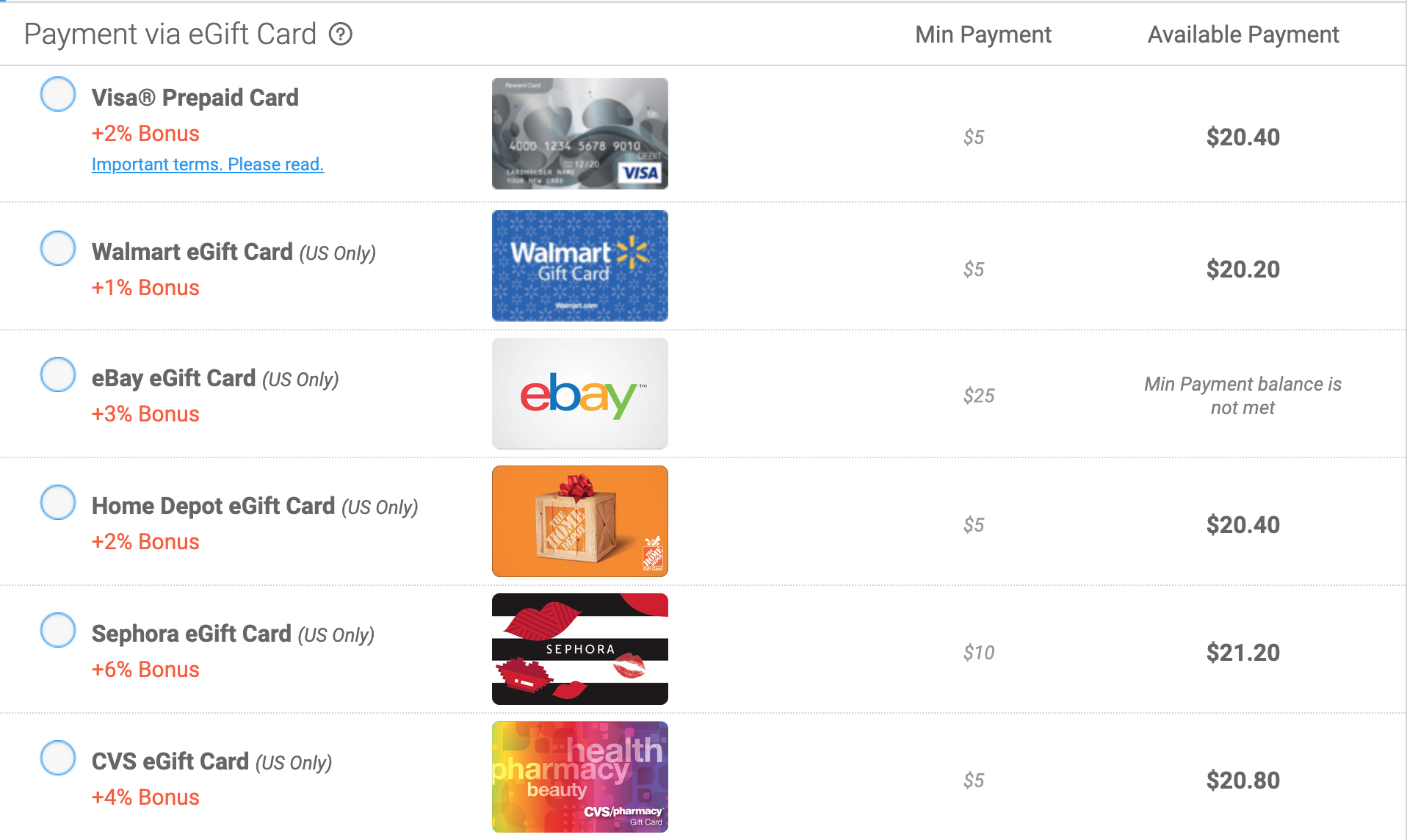 eGift Cards
If you're looking to get the best value out of the cash back you've earned, gift cards will be the way to go. When you choose the option to receive a gift card, you'll be given bonus cash back on top of the cash back you've already earned.
So for example, I could cash out my $20 for a $21.20 gift card for Sephora. While it doesn't look like a big bonus with the low amount of $20, imagine if you earned $1,000 in cash back over the course of the calendar year. This would be equal to an additional $60 based on the 6% bonus.
BeFrugal features eGift Cards from several companies which includes:
Nike
Hotels.com
Lowe's
Starbucks
Kohl's
Bed Bath & Beyond
Summary
BeFrugal is another great cash back portal to add to the list. They have a user friendly site, offer cash back rates that are competitive with other portals, and provide easy ways for you to redeem your earned cash back.
FAQ
Is BeFrugal Legit?
Yes. BeFrugal is a legit online portal that you can use to earn cash back shopping online at thousands of retailers.
Is BeFrugal free to use?
Yes. There is no cost to use the BeFrugal Portal. You can sign up for free by going to befrugal.com.
How does BeFrugal work?
When you start your online shopping session at befrugal.com, BeFrugal will pay you cash back when you complete purchases made with your favorite retailers.
What payouts does BeFrugal offer?
The payout options that BeFrugal provides are paper check, PayPal, direct deposit, and gift cards.
How often does BeFrugal payout?
You can request a payout from BeFrugal at anytime. Some payouts require you to have a minimum amount of Payable Cash Back available.
What is the minimum payout for BeFrugal?
The minimum payout for BeFrugal is 1 cent for direct deposit, paypal, venmo, and Zelle. Payout by check requires $25 minumum payout and gift cards require $5 to $10 minimum payout.
Calculate
Total Rewards & Credit Card Value
For 200+ U.S. Credit Cards
Maximize your credit card rewards!
Our Credit Card Rewards calculator can help you find the credit cards that will earn you the most points, miles and cash back based on your monthly and yearly spending habits. Simply enter your spend amounts into our tool and let our tool do the work for you!