Priority Pass is a network of over 1,300 lounges around the world. Access to Priority Pass can be gained through select credit cards that offers membership, credit cards that offer complimentary passes, or you can pay for membership through the prioritypass.com.
About Priority Pass
With the Priority Pass network, you'll be able to escape the noise and busyness of the airport by relaxing in a lounge that gives you access to:
Complimentary Drinks & Beverages
Conference and Meeting Rooms
Secure Wi-Fi
Showers (at select locations)
Stocked Bars
Comfortable Seating
Charging Stations
In addition to enjoying lounge access, you'll also be given airport dining, retail and spa discounts. These coupons and discount codes can easily be redeemed via the Priority Pass app or with your digital account.

Buying Priority Pass Membership
Unlike Mastercard Airport Experience By LoungeKey which requires you to have an eligible Mastercard, Priority Pass allows you to buy membership. This gives you a little bit more flexibility in the case that you can just purchase membership and not have to add another credit card to your wallet just for membership.
Membership comes in three different flavors.
Standard Membership

Membership will cost you US$99 annually.
You'll have to pay US$32 per visit.
Guests will need to pay US$32 per visit.

Standard Plus Membership

Membership will cost you US$299 annually.
You'll get 10 free visits, then you'll have to pay US$32 per visit.
Guests will need to pay US$32 per visit.

Prestige Membership

Membership will cost you US$429 annually.
You get unlimited visits for free.
Guests will need to pay US$32 per visit.
These are all reasonable prices and the membership that's best for you will depend on how often you plan on visiting Priority Pass lounges. The table below shows how much it will cost you based on the number of visits. Guests are not includes since they'll need to pay the same US$32 no matter which membership you have.
Priority Pass Costs (in USD)

| Visits | Standard | Standard+ | Prestige |
| --- | --- | --- | --- |
| 5 Visits | $259 | $299 | $429 |
| 10 Visits | $419 | $299 | $429 |
| 15 Visits | $579 | $459 | $429 |
| 20 Visits | $739 | $619 | $429 |
If you only plan on visiting a few times standard membership can be worth it, but you can see that once you start to frequent the lounges Standard Plus and Prestige start to become the better options. I recommend visiting the Priority Pass website to check out the locations of their lounges. If they're located in airports you frequent visit or airports you plan on visiting, grabbing up membership can be worth it.
If you plan on going for Priority Pass Prestige Membership, it's generally better (at least in my opinion) to pick up a credit card that offers Priority Pass complimentary. This is because the annual fee for most cards that offer Priority Pass will cost around the same and you'll also receive several other benefits that can be useful when traveling or making purchases.
Priority Pass Select
Priority Pass Select Membership is a special membership that is offered to those who have membership through a U.S. Financial Institution. Most cards that offer Select allows you to enter any of the 1,300+ lounges in the network free of charge, similar to Prestige membership.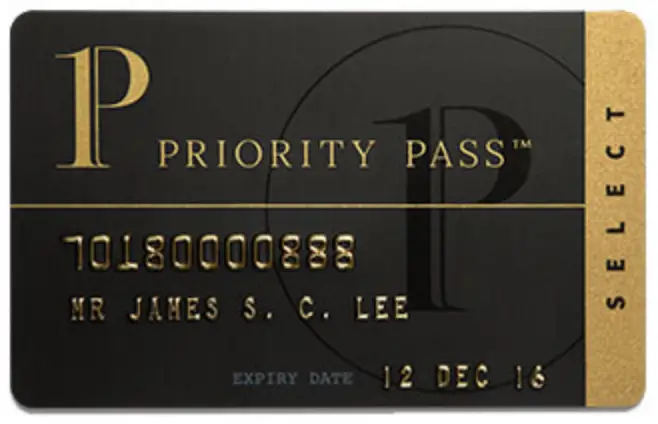 Calculate
Total Rewards & Credit Card Value
For 200+ U.S. Credit Cards
Maximize your credit card rewards!
Our Credit Card Rewards calculator can help you find the credit cards that will earn you the most points, miles and cash back based on your monthly and yearly spending habits. Simply enter your spend amounts into our tool and let our tool do the work for you!