Holland America Rewards At-A-Glance
Holland America Line was founded in Rotterdam, Netherlands. It's currently owned by Carnival Corporation & plc and is headquartered out of Seattle, Washington.
As of January 2022, Holland has 11 ships spanning 4 different classes. Holland is part of World's Leading Cruise Lines which consits of 9 total cruise lines.
Holland America Line Points, also known as HAL Points, can only be earned using the Holland America Visa. You cannot earn Holland America Points cruising Holland or other cruise lines under the World's Leading Cruise Lines group.
Holland Credit Card Points & Value Calculators
Use our credit card calculators to calculate how many Holland America credit card points you can earn and the cash value of Holland America credit cards based on the monthly and yearly spend amounts you enter, how much you value card benefits, and annual fees.
Holland America Line Rewards Visa® Card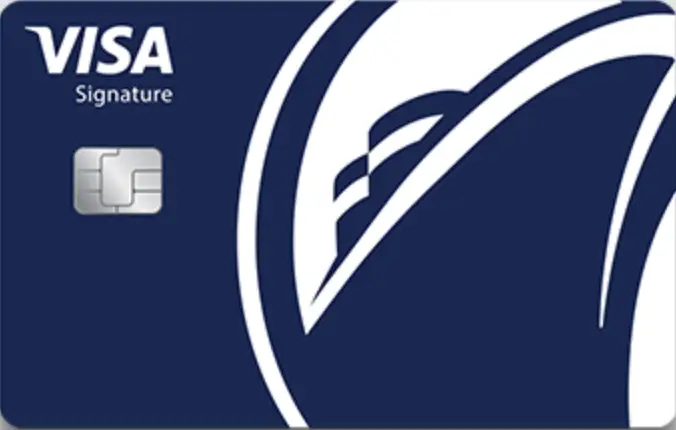 The Holland America Line credit card earns 2 points per $1 spent with Holland America and 1 point per $1 spent on all other purchases.
Alternative Credit Cards for Holland Travelers
If you want to a little bit more flexibility in your rewards and a better return on your general spending, check out these top picks:
The Venture Card earns an unlimited 2X miles on all purchases along with bonus miles on car rentals and hotels booked through Capital One Travel. These miles can be redeemed for 1 cent each towards any kind of travel purchases such as airfare, hotels, car rentals, cruise line tickets, parking, tolls, and much more.
The Venture Card also offers an excellent intro bonus which can save you a large chunk of money on your next cruise with Holland America or any other travel booking.
If you're looking for exceptional value and airport lounge access, check out the Venture X. It earns 2X to 10X miles on purchases and offers $300 in annual credits towards travel booked through Capital One Travel, 10,000 bonus miles annually (worth $100 in travel), and access to both Capital One lounges and Priority Pass lounges.
You'll also be able to enjoy a solid intro bonus that you can apply towards your next Holland America cruise or any other travel expense.
Holland Rewards Value Calculators
Holland America points are worth between 1 and 2 cents each depending on the redemption. The more expensive the cruise, the better the value.
Holland America points can be redeemed for statement credits towards Holland America cruises, World's Leading Cruise Lines, onboard amenities, gift cards, and more. Find out how much points are worth based on redemption and calculate Holland America points to dollars for each.