Bank of Montreal, commonly known as BMO, is a Canadian multinational bank based out of Montreal, Quebec, Canada and Toronto, Ontario, Canada. They offer cash back and rewards points credit cards to those in Canada as well as rewards credit cards to select states in the United States.
BMO Rewards Credit Card Calculators
Input your monthly and yearly spend into our BMO credit card point calculators to find out how many points you can earn. Compare the results side by side up to 2 credit cards from any issuer to find out which cards earn you the most points and best return.
Best For Overall Value
BMO eclipse Visa Infinite Card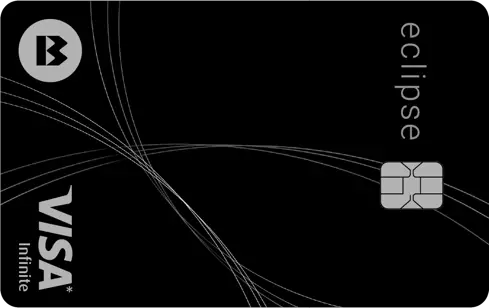 Rewards Rate
5X
Earn 5X points for every $1 spent on groceries, dining in and out, gas and transit
1X
Earn 1X points for every $1 spent on everything else
10%
Earn 10% more points on all purchases when you add an authorized user to your account
60,000 Bonus Points
Earn 30,000 points when you spend $3,000 in the first 3 months, and 2,500 points for each subsequent month in which you make at least $2,000 in purchases on your card, for 12 months.