Target is an American retail store headquartered in Minneapolis, Minnesota. They are currently the 8th-largest retailer in the United States and have over 1,800 stores across the states.
---
Target Credit Cards
Target offers one store card which is the Target RedCard. It offers an excellent return on Target spending and is one of the best options for maximizing your rewards in-store or online with Target. If you frequently shop at Target, this is a great card to have. Just be sure to pay it off in full every statement to avoid the interest which will eat away at your rewards.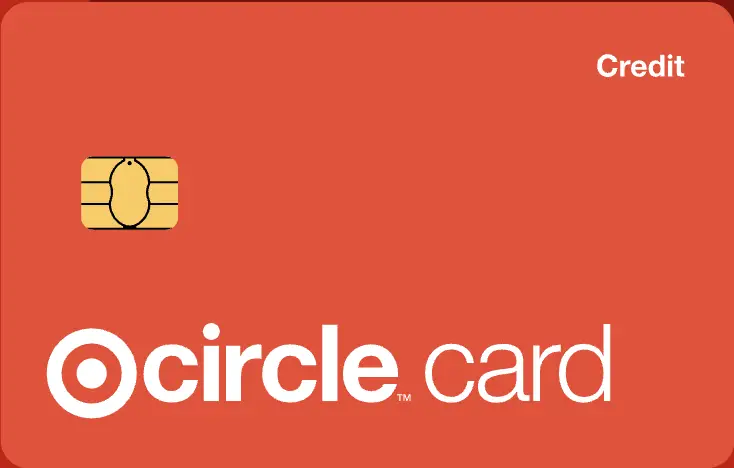 Earns 5% back on Target purchases. Can only be used in-store or online with Target (includes stores within Target such as Starbucks). Benefits include free 2-day shipping, extended returns, and exclusive deals.
---
Target Circle
Target's loyalty program is called Target Circle and it's free to sign up for. With Target Circle, you'll earn 1% back on purchases made in-store at Target, online at target.com, and through the Target App. If you have the Target RedCard, you'll earn 5% back on Target purchases like you normally would. Along with earning cash back you'll also receive the following benefits as a Target Circle member:
Access to deals & offers through your account
A 5% off coupon annually on your birthday
Earn votes to help direct where Target gives in your community
It's a pretty straightforward program and an easy way to earn a little cash back into your pocket. Plus, you'll be able to add coupons and offers to your Target Circle account and they will trigger automatically at checkout at Target. If you shop at Target frequently, I recommend signing up.
---
Useful Resources & Links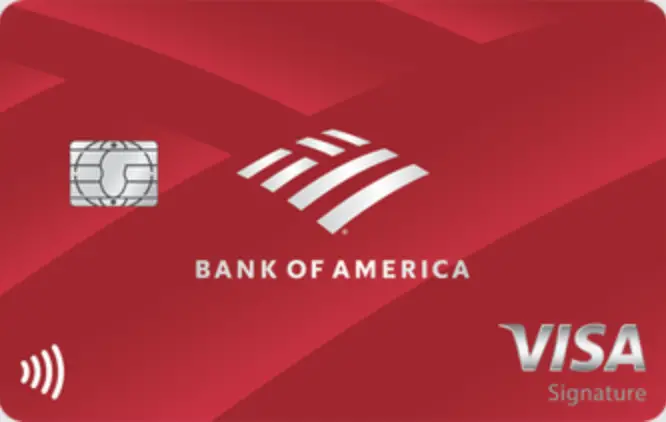 Bank of America® Customized Cash Rewards Credit Card
The Bank of America Customized Cash Rewards credit card is one of the best no-annual fee credit cards for online shopping. Earn 3% cash back on up to $2,500 in spending per quarter when you choose Online Shopping as your custom category. No Expiration on rewards!
Check out all the top picks for best rewards cards from our partners along with current intro bonuses for signing up!
Remove the guess work and find out which cards have a chance to offer you the best return based on your monthly or yearly spend across up to 20 different categories.

Unsure of what type of rewards card you're looking for? Use CardMatch™ to get matched with offers, which may include special and/or qualified offers, on cards you're more likely to qualify for. You never know what great offers you might receive!
Love shopping online? If so, did you know that you can earn additional cash back and other rewards using cash back portals? Don't leave easy money on the table!
Looking for the best rewards credit cards? Get all available offers along with:
Current Sign-Up & Welcome Bonuses
Rates & Fees
Credit Score Recommendations
Features
Not sure what you're looking for? Use the
CardMatch™
tool and get matches with offers you're likely to qualify for!
FAQ
How do you get Target Circle?
You can sign up for Target Circle through Target's website. It's free and easy to do.
What is Target Circle?
Target Circle is Target's loyalty program. It allows you to earn cash rewards as a non-RedCard member. You're also able to redeem deals and coupons through your Target Circle account.
Does Target Circle cost money?
No. Target Circle is a free loyalty program.
Can I use Target Circle online?
Yes you can. You will just want to make sure you're logged into your Target Circle account when making a purchase at Target.com.
What is Target Circle earnings?
Target Circle earnings is the total amount of cash back you've earned as a Target Circle member. You'll earn 1% cash back as a member and 5% as a Target RedCard holder.
Is Target Circle a credit card?
No. It is Target's loyalty program. The Target RedCard is still Target's branded credit card.