Top Offers From Our Partners
Find The Best Credit Cards For You
Budget Rent a Car is an American car rental company headquartered out of Parsippany, New Jersey. They are the child company of Avis Budget Group which also owns Avis Car Rental, Budget Truck Rental, Payless Car Rental, Apex Car Rentals, Maggiore Group, and Zipcar. Budget has more than 2,700 locations worldwide.
The Budget Car Rental Rewards program does not offer rewards points. Instead, you'll be able to earn airline miles, hotel rewards points, and more when booking Budget car rentals.
Budget Fastbreak
When you sign up for a free Budget Rewards account, you'll become a Budget Fastbreak member. This gives you the ability to start earning rewards with other loyalty programs as well as several other benefits.
Skip The Line
Budget Fastbreak members will be able to skip the line when renting cars with Budget. When picking up their rental, members can simply flash their valid license, pick up the keys, and be on their way.
Members who set up their Budget profile for Fastbreak Return and e-Receipt will experience the same speed when dropping off their rental. Fastbreak gives you a special place to return your rental and you'll get your receipt emailed to you allowing you to get on with your day.

Budget Bucks
As a Budget Fastbreak member, you'll be able to earn and redeem Budget Bucks.
Every year, from January 1st until December 31st, you can earn $25 in Budget Bucks when you complete two qualifying rentals. You can earn up to 52 coupons per year which is over $1,000 in rental discounts!
When redeeming your Budget Bucks towards Budget rentals you can only use one coupon per rental. They also expire after a period of time so you'll want to use these as you earn them. Do note that Budget Bucks used towards your rental do not qualify as a rental to earn more Budget Bucks.
Budget Partner Reward Program
Budget offers the ability to earn airline miles, hotel points, and other rewards when booking rental cars. If you're a RapidRez member with Fastbreak, you will be able to add your frequent flyer number when you reserve on budget.com.
You can set this up by logging into your account, going to My Profile, and clicking on Rewards. You'll then find the option to set up the Partner Rewards Program for your account.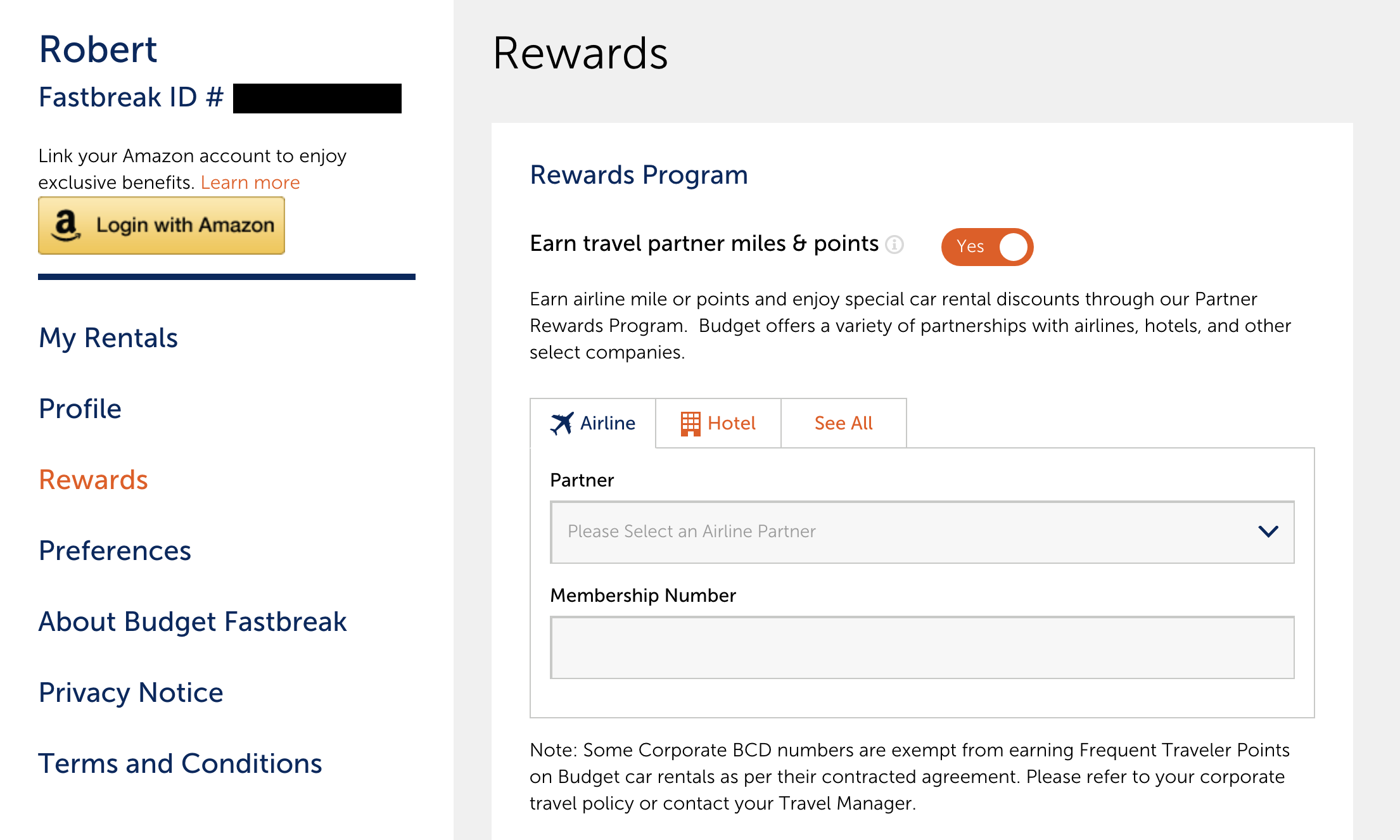 Do note that a Fastbreak/RapidRez number is not required to earn miles.
You can view the full list of partners by going to the Budget Rewards: Miles, Points, & Partners page. The method in which you earn rewards and the amount of rewards you earn will vary by partner.
Do note that some of the programs that Budget lists may no longer exist.
Frequent Flyer Tax
When booking rentals in the United States, Puerto Rico, St. Thomas, St. Croix, and Canada, a frequent flyer tax will apply when you choose to receive frequent flyer miles from the following airline and hotel programs:
Alaska Airlines
American Airlines
Best Western
Choice Hotels
Copa Airlines
Frontier Airlines
Hawaiian Airlines
Hyatt Hotels
JetBlue Airways
Radisson Hotels
Southwest Airlines
Spirit Airlines
Wyndham Hotels & Resorts
This will usually be a surcharge of around USD $0.75 per day. So you'll want to take this into account when trying to earn rewards with the programs listed above since it may not be worth it depending on how many points or miles you're earning.
It may be better to earn Amazon.com gift cards on your rentals rather than paying this fee for the listed airlines.
Budget & Amazon Partnership
Budget and Amazon are partnered together to bring you great savings when renting cars. When you link your Amazon and Budget profile, you'll be able to save up to 30% on base rates when renting cars with Budget and you'll get 10% of your money back in the form of an Amazon.com gift card.

Do note that you will not be able to earn rewards with both Amazon.com and Budget Partner Rewards partners since the Budget Customer Discount (BCD) code for Amazon will be active.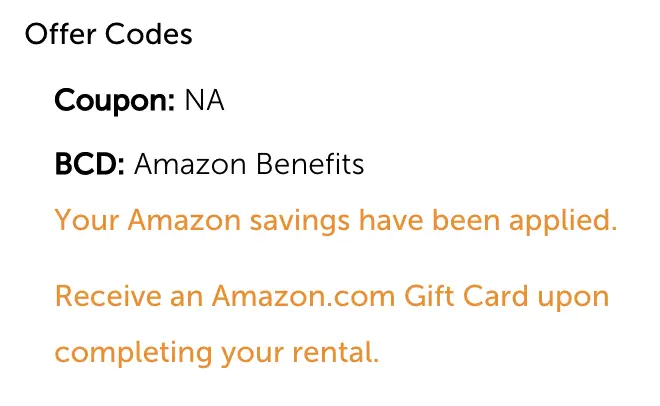 This means you'll want to decide on whether you earn airline miles and hotel rewards points or Amazon.com gift cards. If at anytime you want to go back to earning airline and hotel rewards, you'll need to unlink your Amazon.com account.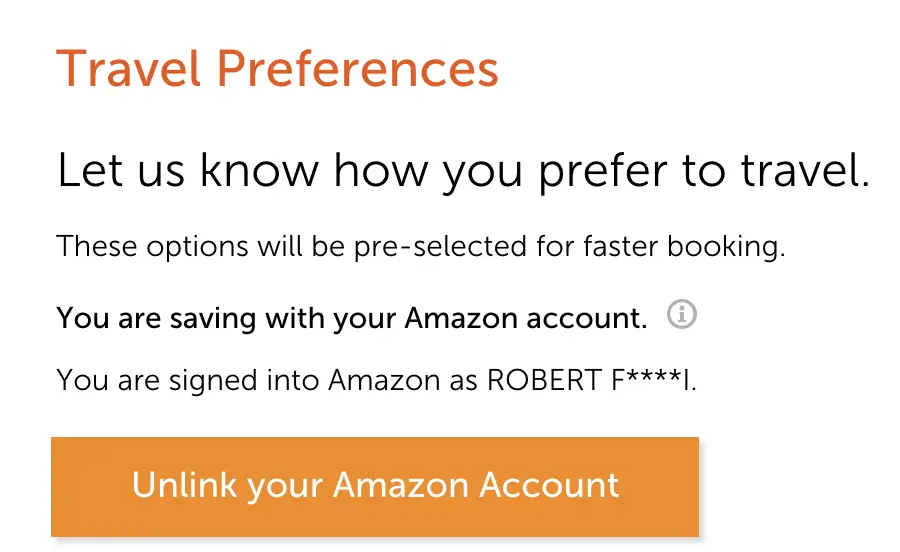 You can unlink your Amazon account from your Budget Fastbreak account by going to Preferences under My Account and clicking Edit under the Travel Preferences section.
Budget RapidRez
A Budget RapidRez number speeds you through reservations and rentals to give you less time at the counter. It allows you to automatically apply your personal data and discount information to your reservation, save your vehicle preferences, and update information online.
RapidRez does not automatically come with Fastbreak. You'll need to sign up for RapidRez account on the Budget website.
If you don't want to participate in Budget Fastbreak, but still want your information to automatically be populated when renting a car and speed up the process at the counter, Budget RapidRez will be your go to. Do note that you can add Fastbreak to your RapidRez account down the line if you change your mind.
Budget + Cash Back Portals
Cash back portals allow you to earn cash back on top of the rewards you would normally earn when shopping online. When combining Budget with Cash back portals, you'll be able to easily triple dip by earning:
Rewards though the Budget Partner Rewards Program or with Amazon.com.
Cash back through the portal of your choosing.
Rewards with the credit card you use to pay for your rental.

Here's how cash back portals work:
Start at the cash back portal's website and search for Budget.
Once you find Budget, click Shop Now to start a new session.
You'll be dropped off on budget.com to book your rental as normal. Be sure to sign into your account so that you can earn points and miles on your rental.
Once you book and complete your rental reservation, the cash back portal will be notified.
Cash back will be credited to your account.
I highly recommend using cash back or shopping portals whenever you can as they're free to use and you can easily earn hundreds of dollars over the course of the year.
There's a handful of great cash back portals available and no portal is generally better than another portal as the cash back values change on a consistent basis. You can choose a favorite or sign up for all of them if you want the ability to book with whichever portal has the best deals at the time of your Budget booking.
If you don't have an account with any of the leading cash back portals, you can sign up for any of them through The Point Calculator and earn extra cash back when you rent cars and make other purchases online.
FAQ
What is Budget Fastbreak?
Budget Fastbreak is the main part of the Budget Rewards Program. It allows you to earn rewards booking with Budget and skip the line when picking up your rentals.
What is Budget RapidRez?
Budget RapidRez speeds you through reservations and gives you less time at the counter. RapidRez is separate from Fastbreak and does not offer benefits outside of faster service.
What are Budget Bucks?
Budget Bucks are redeemable coupons that can be used towards rentals with Budget. These are earned through promotions with Budget.
Can I earn airline miles or hotel points renting with Budget?
Yes. You can earn airline miles with more than 40 programs and a handful of hotel rewards programs. This is done by selecting which program you want to earn rewards with under your account preferences.
What is the Budget Amazon partnership?
Instead of earning airline miles or hotel points, you can earn Amazon gift cards on your Budget rentals. You'll get 10% of your rental cost back in the form of an Amazon.com gift card.
Can you earn airline/hotel rewards and Amazon.com gift cards at the same time?
No. You'll have to choose whether or not you want to earn airline miles, hotel points, or Amazon.com gift cards.
How much is Budget's car rental insurance?
It depends on the type of vehicle you're renting. You can avoid Budget's insurance by using credit cards that offer Primary Rental Insurance.
---
Car rental rewards programs
Looking for the best car rental rewards program? Check out our guides and calculators to find out which program works best for you!
Click on any car rental rewards program to learn more about it.
Calculate
Total Rewards & Card Value
Per $1 Spent For 200+ U.S. Credit Cards
Search Results Display Here