Find The Best Credit Cards For You
Dollar Rent A Car is a global rental car company that is headquartered in Estero, Florida. They operate as a subsidiary of The Hertz Corporation and has about 840 company-owned locations in the U.S. and Canada and over 1,500 franchise locations in 70 countries with Thrifty Car Rental.
Dollar's rewards program is called Dollar Express Rewards. It's free to sign up for and offers a bunch of benefits which includes:
Skip The Counter
Free Authorized Additional Driver
Quicker Reservations
Earn Dollar Rewards Points Or Airline/Hotel Rewards
Redeem Points Towards Free Days
Priority Counter Service
If you rent with Dollar often, I recommend signing up for the program.
Dollar Rewards Points
Dollar Rewards Points are rewards that you earn renting with Dollar. This is the default earning preference when you first sign up for a Dollar Rewards account.
Earning Dollar Rewards Points
Dollar Rewards Points are rewards that you earn renting with Dollar. You'll earn 1 Dollar Rewards Point per qualifying USD $1 spent on rentals. So if you were to spend $100 with Dollar, you would end up with 100 Dollar Rewards Points. It's pretty straightforward.
Redeeming Dollar Rewards Points
Dollar Rewards members can redeem their hard earned rewards points for free rentals with Dollar. Redemptions for weekend days is 500 points per day and redemptions for weekdays are 625 per day. The best value of redeeming Dollar Rewards Points come from week-long rentals which cost 2,550 points for a one week rental and 5,000 points for a two week rental. The actual value of your Dollar Rewards Points will vary depending on the cost of the rental. I was able to easily find redemptions that would give me as much as 10 cents per point which is superb.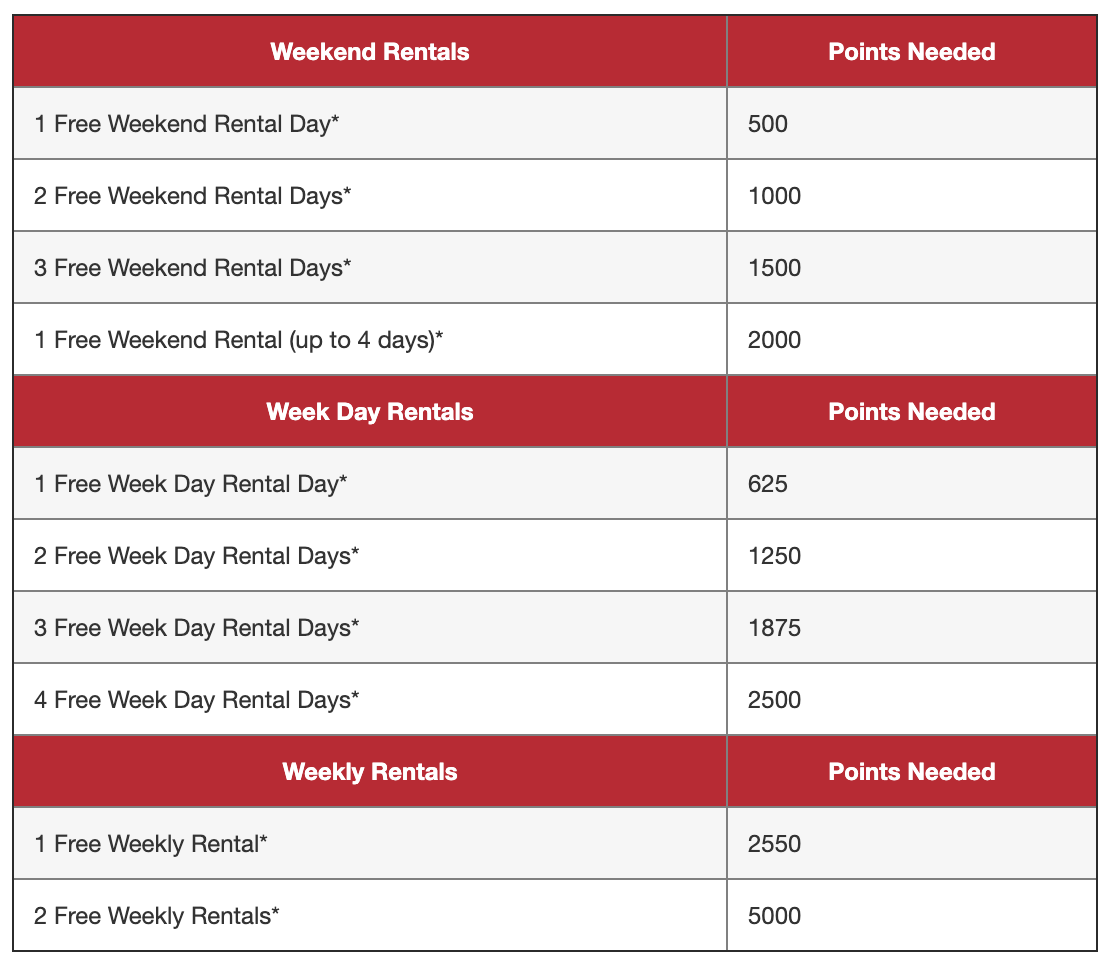 Earning Airline Miles & Hotel Points
Instead of earning Dollar Rewards Points, you can choose to earn airline miles or hotel points with every rental. The amount you receive depends on the program. When you first sign up for a Dollar Rewards account, you will be asked for your preferred travel rewards. You can input up to 6 different travel partners ordered by preference.
You can choose to earn miles/points with Dollar rentals for the following loyalty programs:
All Nippon Airways (ANA) Mileage Club
Gulf Airlines Falcon Miles
Japan Airlines (JAL) Mileage Bank
Do note that if you wish to add any of these loyalty programs to your Dollar Rewards account, you will need to have your membership number available. You can change these options at any time under 'Update Profile' when logged into your Dollar Rewards Points account.
Dollar Rental Car Insurance
Dollar's Lost Damage Waiver (LDW) covers all vehicle damage to Dollar rental cars, regardless of fault. While it is a great piece of insurance, it is quite costly as you'll be charged a per-day rate for the insurance.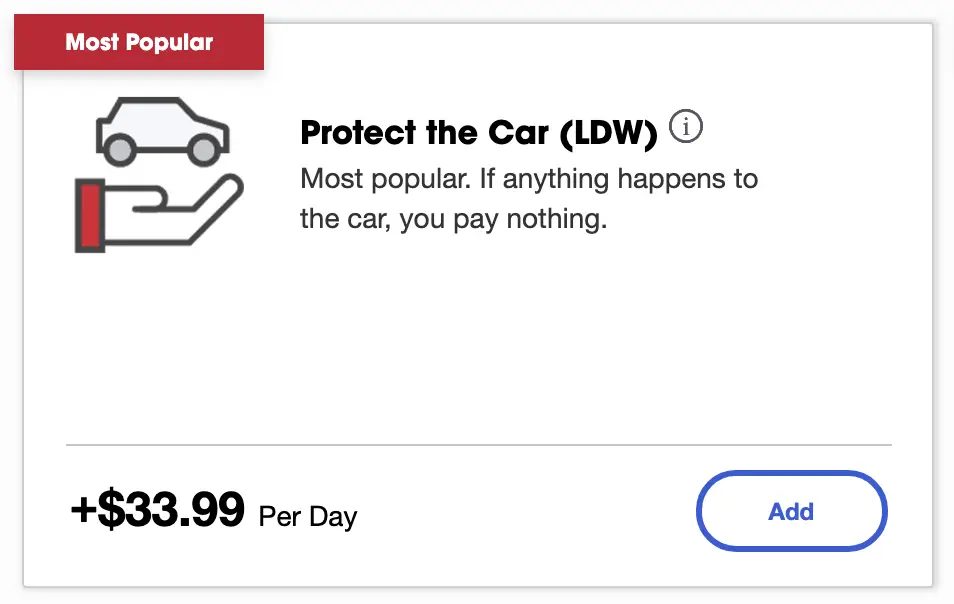 You can avoid the costly Loss Damage Waiver fee Dollar and other rental car agencies charge by paying for your full rental with a credit card that offer Primary Rental Insurance and declining the car rental agency insurance. Depending on how often you rent cars, this benefit can save you hundreds of dollars per year.
Dollar + Cash Back Portals
You can earn cash back on top of the rewards you would normally earn when you book your Dollar rental through a cash back portal. This easily allows you to triple dip on rewards by:
Earning cash back through the cash back portal
Earning Dollar Rewards Points or airline/hotel rewards based on your account settings
Earning rewards with the credit card you use to pay for your rental
Cash back portals are free to use and are an easy to earn hundreds if not thousands of cash back per year when spending online. Here's how they work:
Start at the cash back portal's website and search for Dollar
Once you find Dollar, click Shop Now to start a new session
You'll be dropped off on dollar.com to book your rental as normal
Once you book and complete your rental reservation, the cash back portal will be notified
Cash back will be credited to your account
I've earned a lot of cash back over the past few years of using cash back portals shopping online and booking travel.
If you don't have an account with any of the leading cash back portals, you can help out the site and earn bonus cash back on your first purchases by signing up using the links below.