Credit Card Rewards Tools
Ace Rent A Car is a privately owned U.S. rental car company based out of Indianapolis, Indiana. They have over 300 locations across 40 countries around the world which includes the Caribbean, Central and South America, UK, Europe, Asia and Australia.
Ace Rent A Car's loyalty program is called Rental Genius. This program allows you to build up points to put towards gifts such as electronics and gift cards.
Earning Genius Points
For every $1 you spend on the base cost of a rental with Ace, you will earn 1 Rental Genius Point. You will not earn Genius Points on the taxes/fees of the vehicle nor will you earn Genius Points on protection products, special equipment, and other optional items.
Outside of point promotions that ACE offers occasionally, renting cars is the only way to earn Rental Genius Points.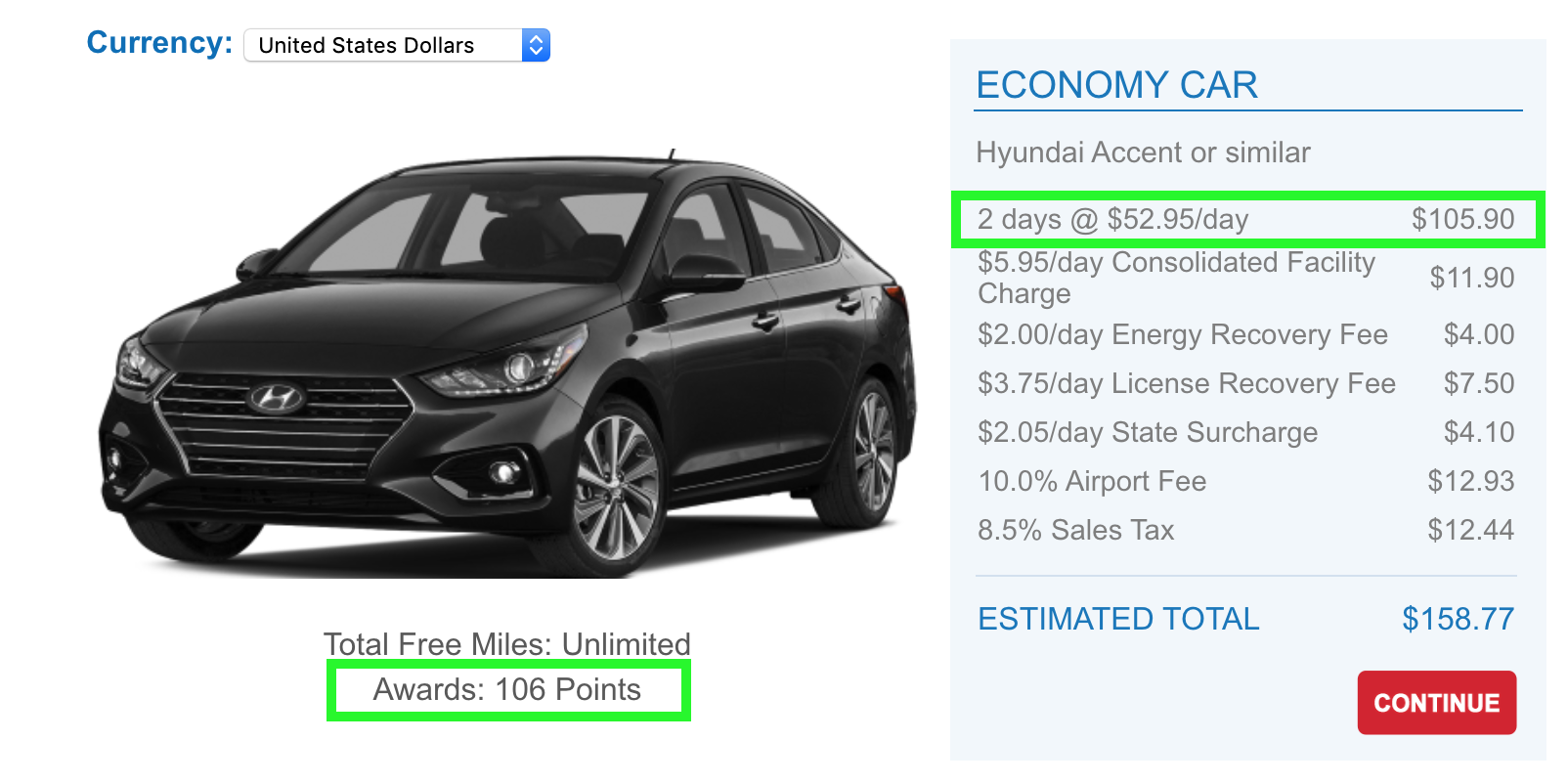 Renting the $158 economy car pictured above would only earn me 106 Genius Points. This is because 33% of the cost consists of various taxes and fees.
Redeeming Genius Points & Cash Value
Most rental car programs allow you to build up points to earn free rentals or allow you to earn airline miles and hotel points with your favorite programs. Ace Rental Genius Awards is not like other programs and instead allows you to build up Genius Points that you can put redeem for gift cards, electronics, and environment friendly options like Carbon Offset and 'Dedicate a Tree'.
Looking at the gift cards and electronics redemptions only, the lowest redemption will cost you 1,500 Rental Genius Points while the most expensive option will cost you 10,000 Rental Genius Points.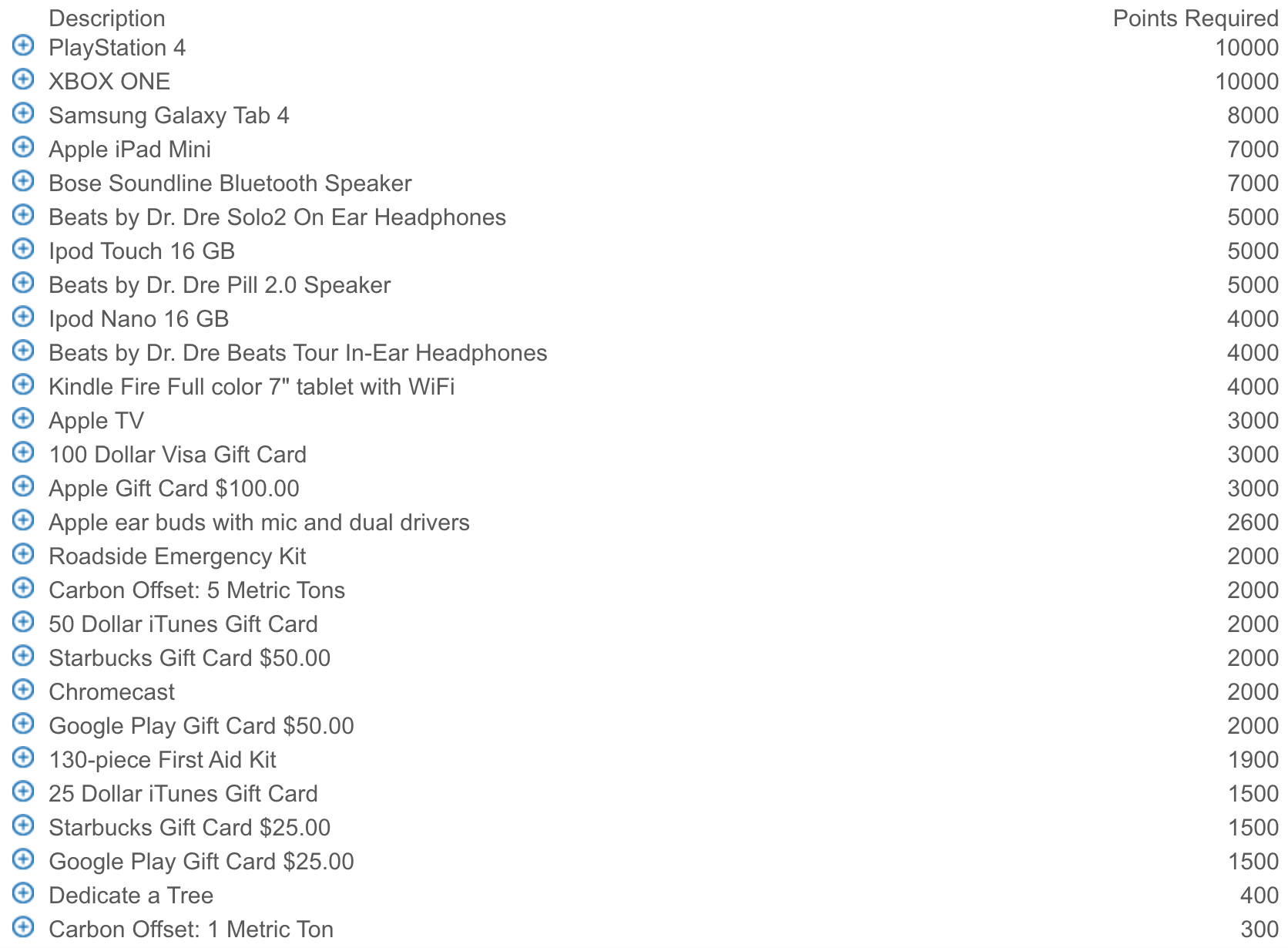 From a spending standpoint, you'll need to spend $1,500 on rental car base rates with Ace in order to earn enough Rental Genius Points for a $25 gift card for Apple, Google, or Starbucks. This means you would need to rent the economy car listed above 15 times to earn enough Genius Points for these gift cards.
That would cost a total of $2,381. That type of spend with other programs would earn you multiple free car rental days. So while Ace Rent A Car may be as good rental car company, note that it will take some serious spend to earn rewards in their Rental Genius program.
Ace Rental Insurance
When it comes to paying for your rental with Ace, you'll want to use a credit card that offers primary rental insurance. Ace's Collision Damage Waiver (CDW) can be quite expensive per day.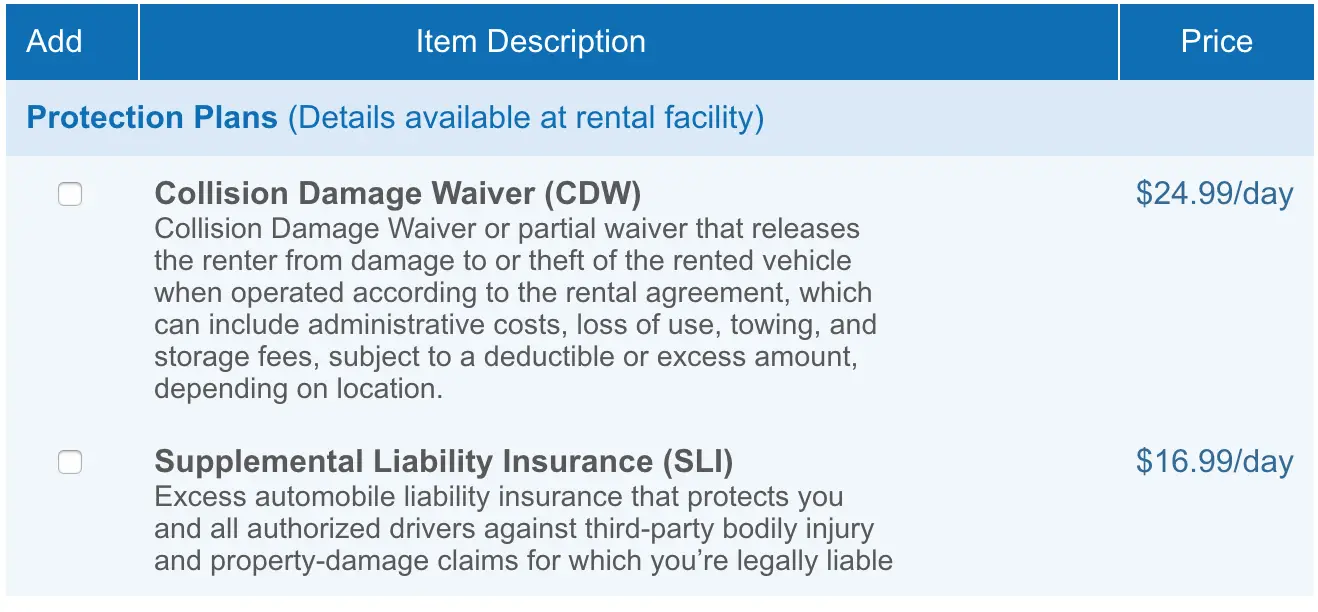 There's a great handful of cards that offer insurance complimentary just for declining the car rental agencies insurance and paying the full cost of the rental with the card.
Even the few credit cards that charge you for the primary rental insurance perk are great as you'll be charged per rental instead of the high cost-per-day that the rental agency provides. Depending on how often you rent cars, credit cards with Primary Rental Insurance can save you hundreds of dollars per year.
FAQ
Does Ace Rent A Car accept debit cards?
Yes, Ace does accept debit cards. Just note that they will charge a refundable security deposit on the card.
Does Ace Rent A Car charge a deposit.
Yes, Ace will charge you a $200 USD refundable security deposit on your credit or debit card at time of pickup. If fully pre-paid, you will not be charged a deposit.
Does Ace have a rewards program?
Ace Rent A Car's rewards program is called Rental Genius. You will earn 1 point per $1 spent on the base cost of rentals.
Does Ace Rent A Car have great prices?
Generally, Ace will usually be amongst the cheapest prices when compared to other car rental agencies.